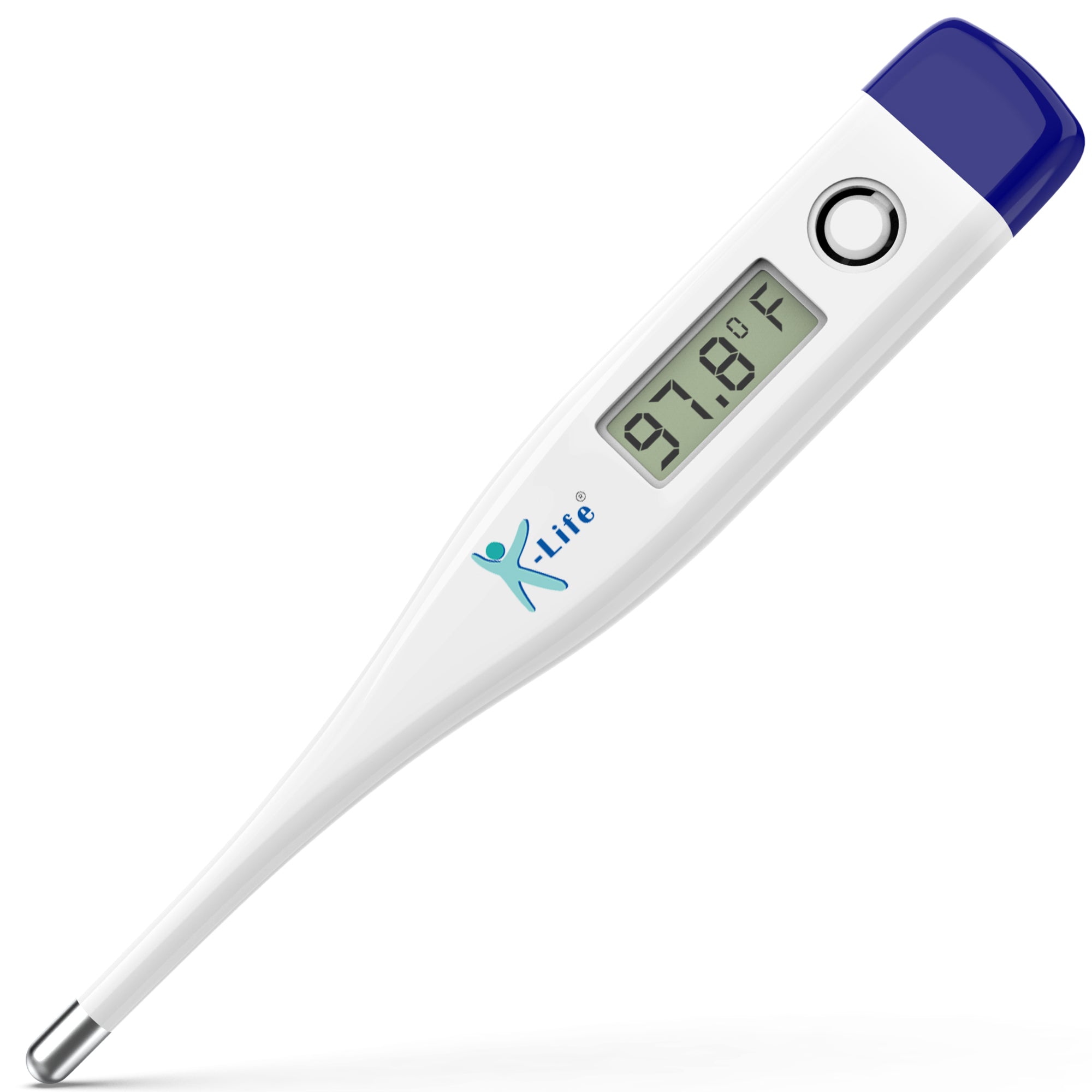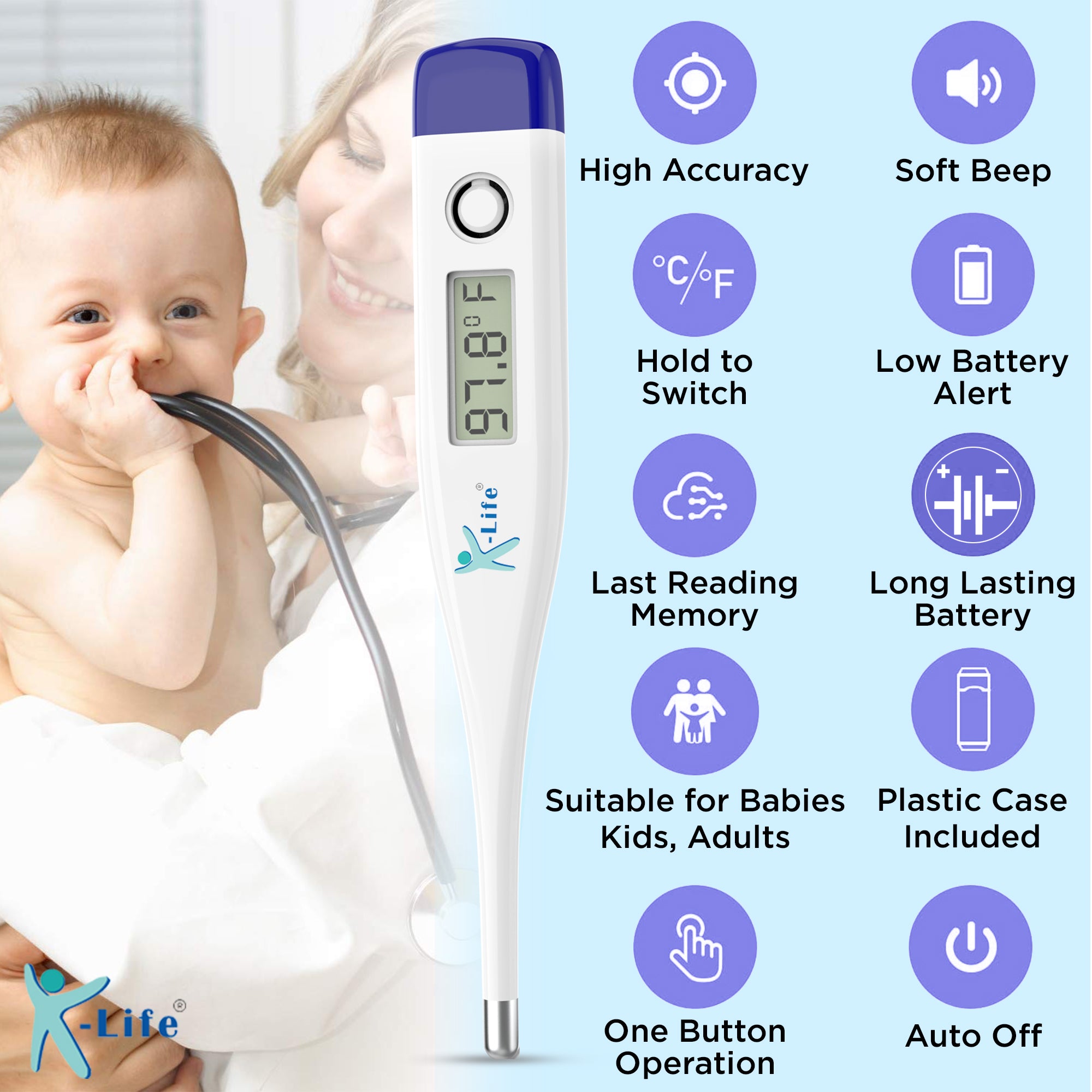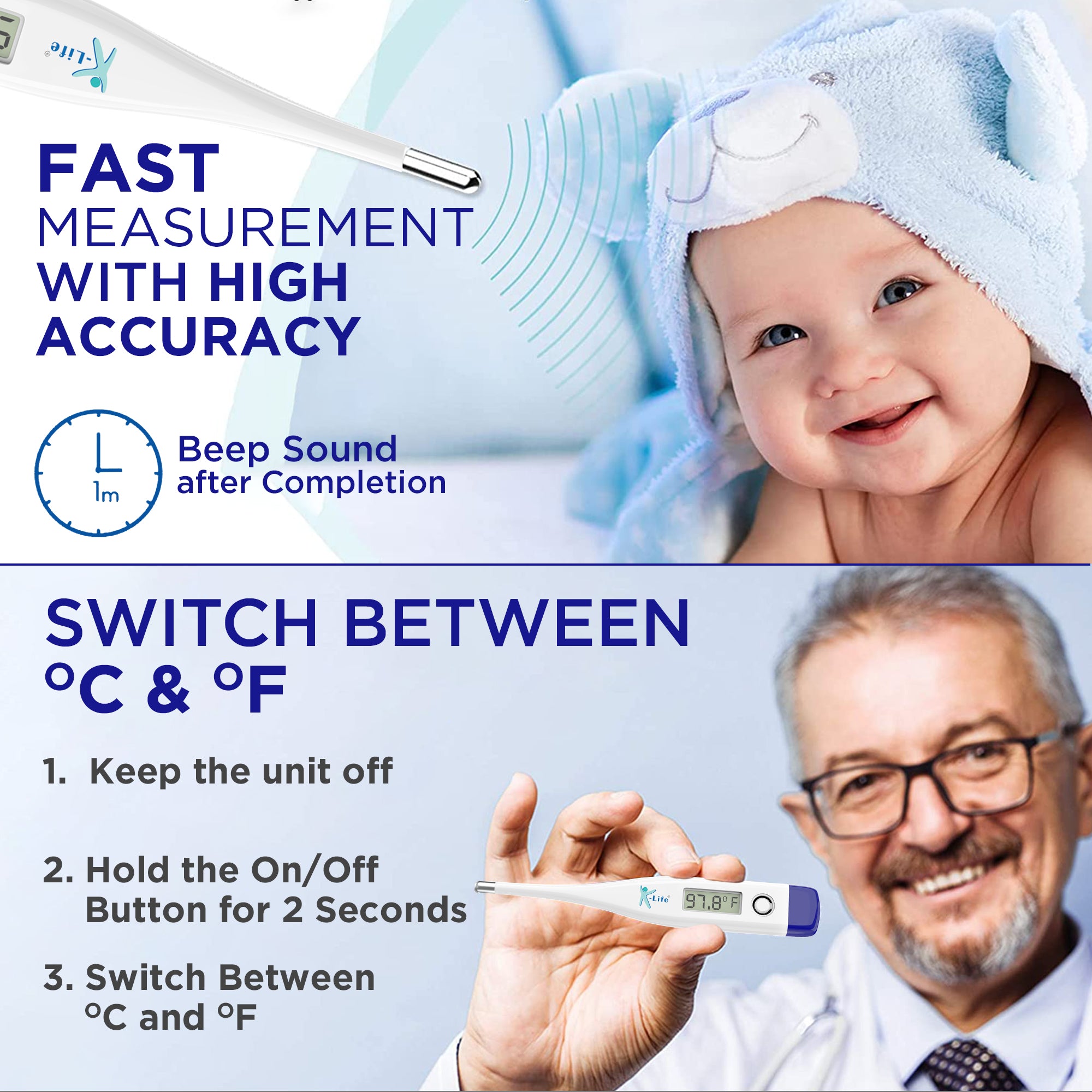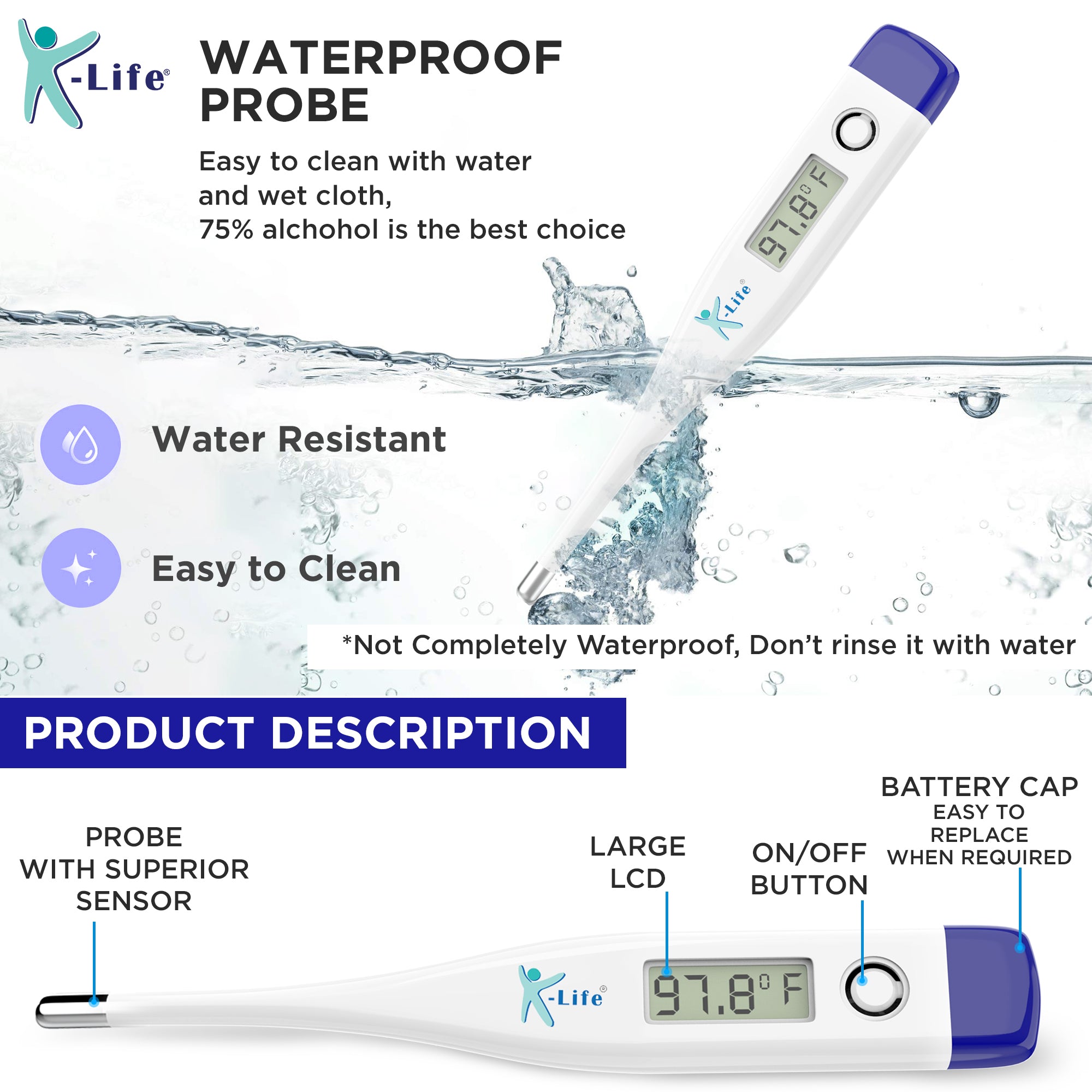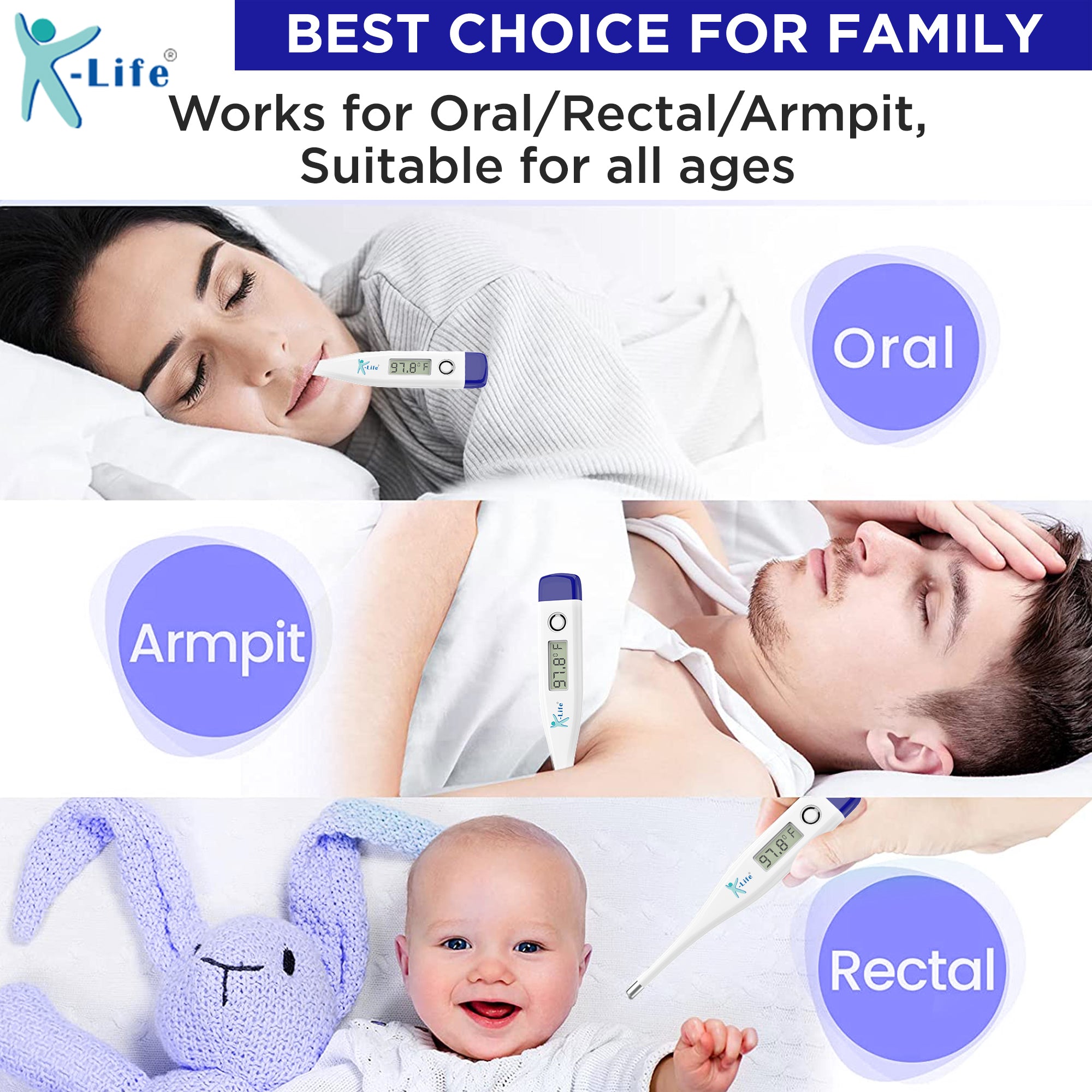 K-life DT-01 Digital Body Fever check Machine for Testing Kids Adults & Babies Temperature Thermometer
All products delivered within 4-6 days.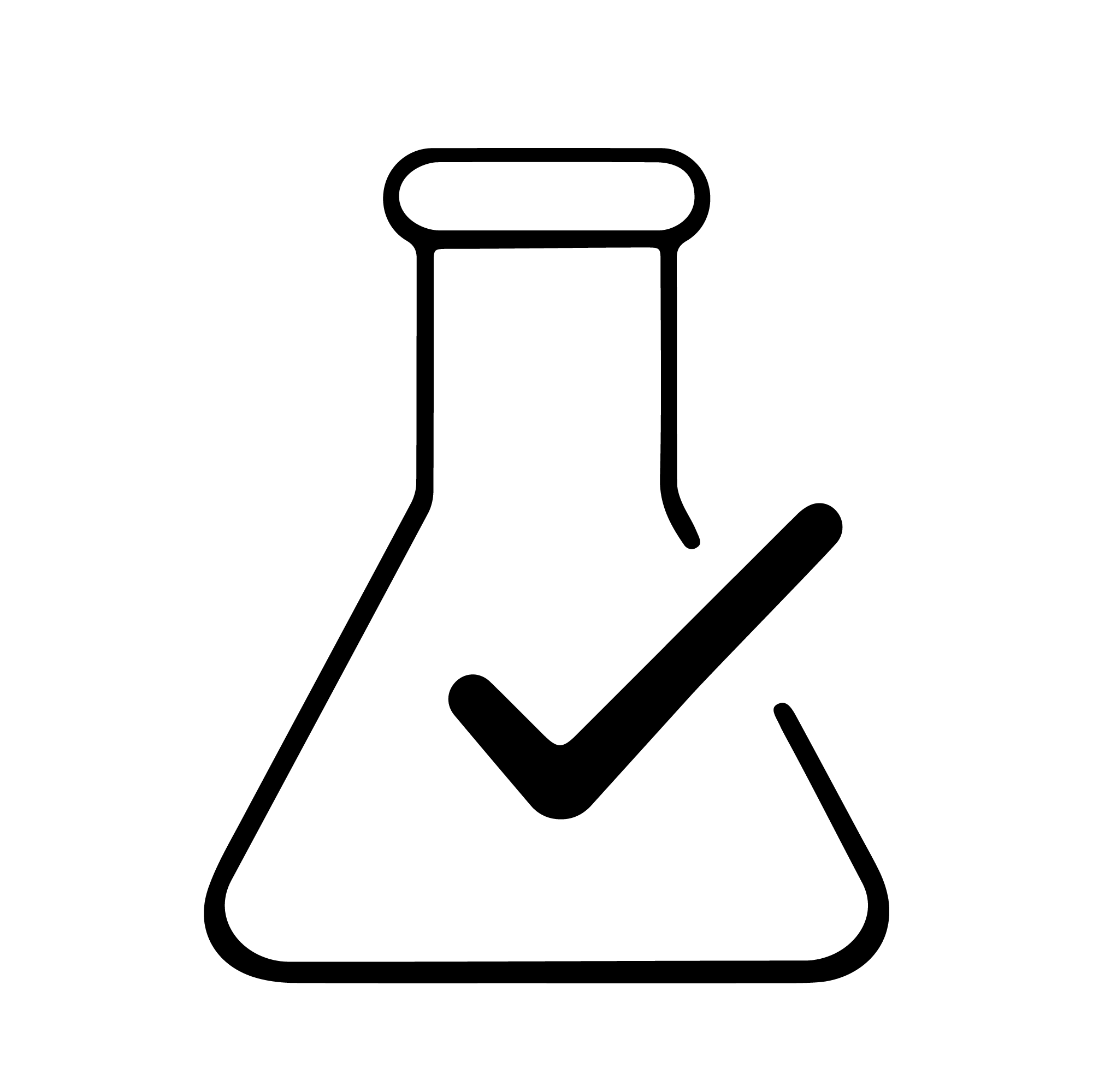 Lab Tested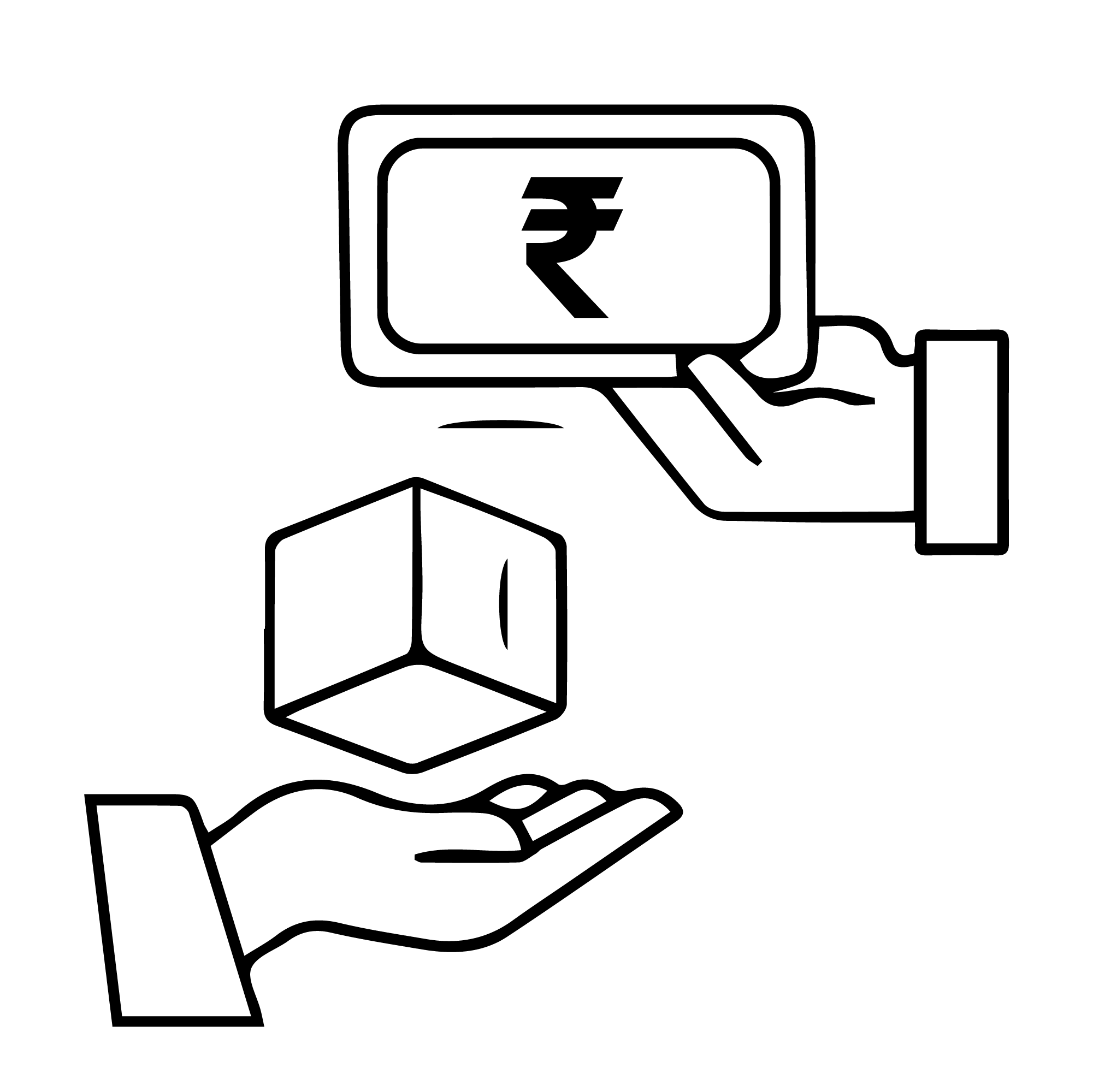 Cash on Delivery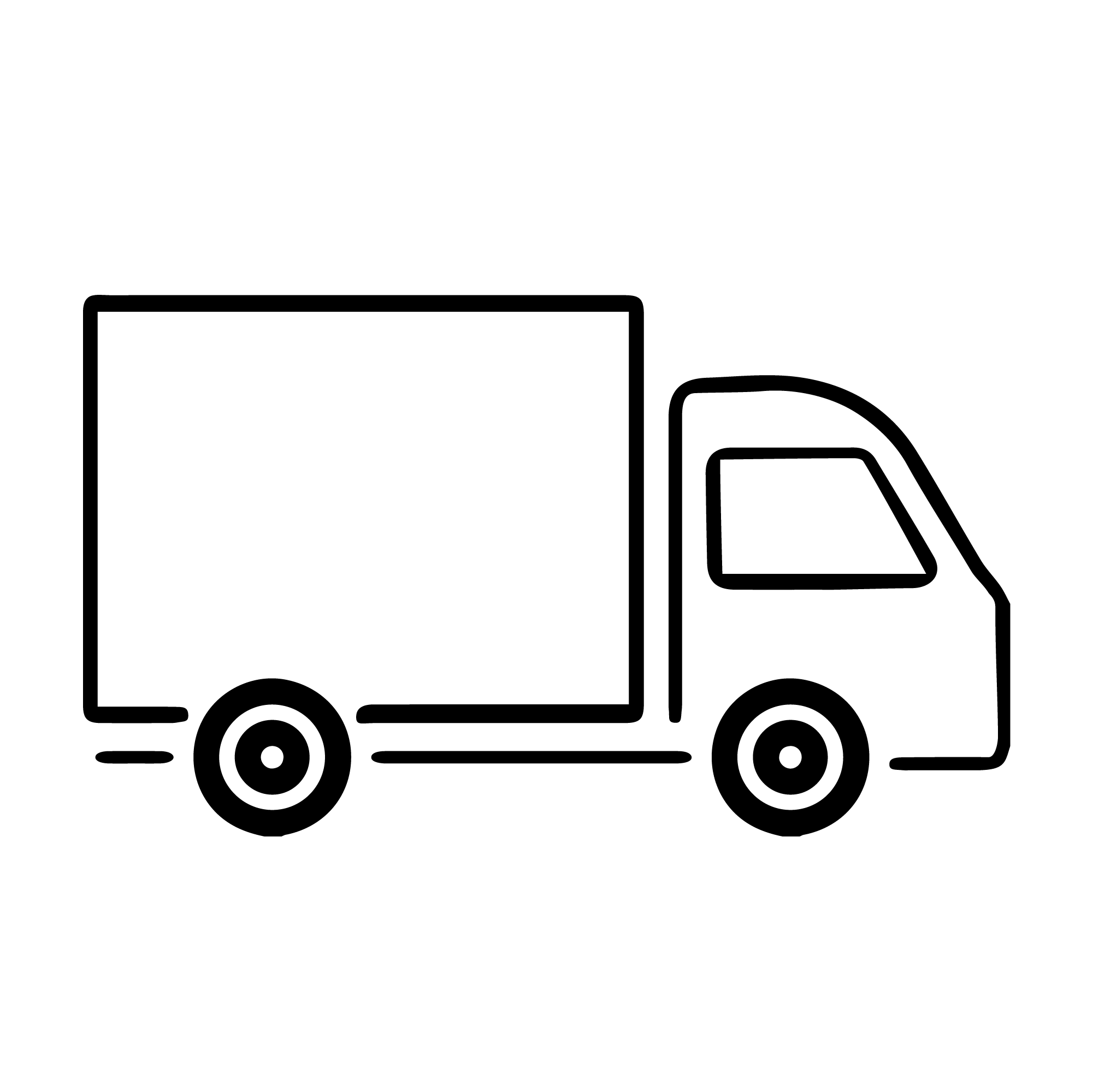 Free Shipping
K-life DT-01 Digital Body Fever Checking thermometer is an unparalleled solution for all your body temperature tracking problems. The DT-01 Thermometer helps monitor temperature for individuals of all ages and at various sites of the body. The K-life DT-01 is equipped with a high-quality digital sensor that guarantees fast and accurate temperature measurement. With just a simple press of a button, you can obtain an instant and precise reading, making it ideal for restless or fidgety children and infants. The versatility of the K-life DT-01 thermometer makes it an essential device for every household. It offers three different temperature measurement modes: mouth, armpit, and in renal areas. The digital thermometer is constructed using durable and non-toxic materials, ensuring a reliable and safe user experience. Its compact and portable design makes it easy to carry around, ensuring you have it readily available whenever needed, whether you're at home or on the go. Invest in the K-life DT-01 Digital Body Fever Check Machine and take control of your family's health. Accurate, reliable, and easy to use, this thermometer is an indispensable tool for every caregiver, allowing you to monitor temperatures with confidence and take proactive steps to ensure the well-being of your loved ones.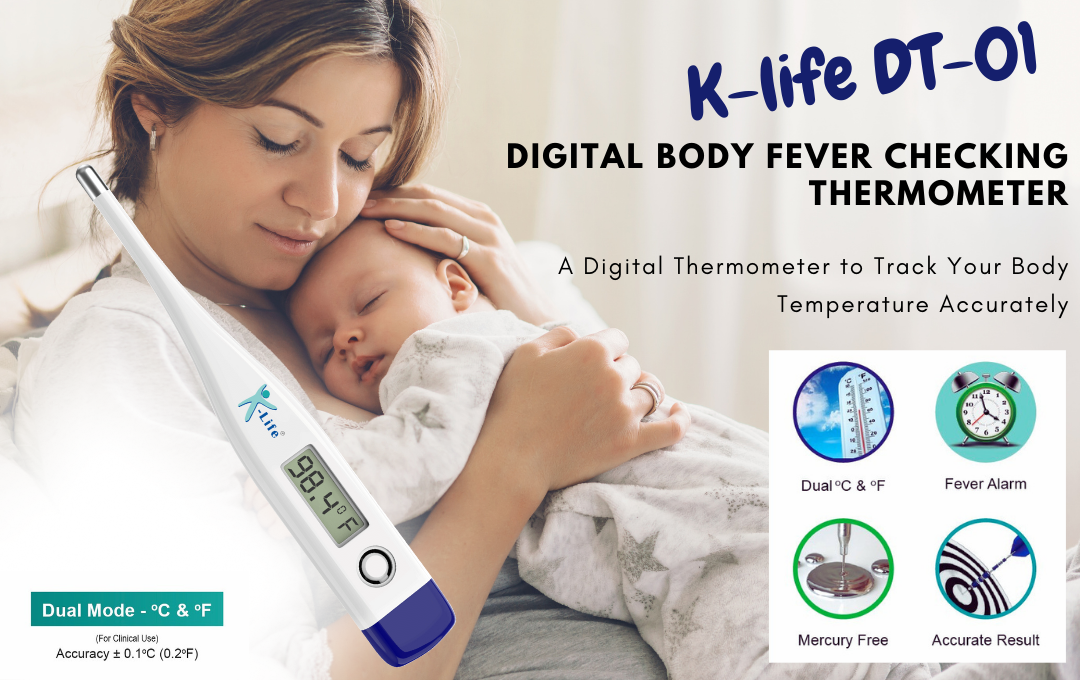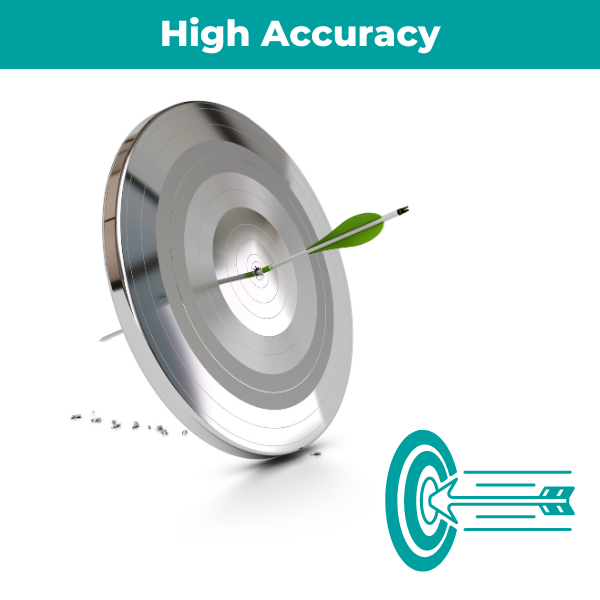 High Accuracy
The Digital Thermometer from K-life is designed with the state-of-art-technology that ensures high accuracy in every use.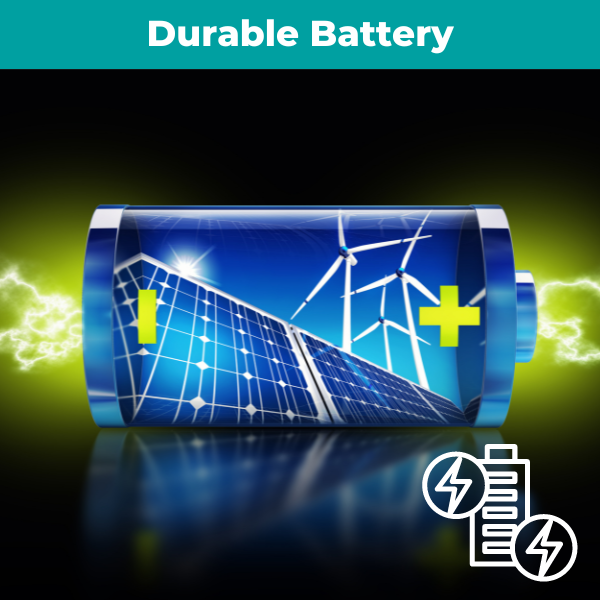 Durable Battery
The K-life Digital thermometer is made with an automatic off feature that switches off the thermometer when not in use. This ensures that the thermometer remains durable.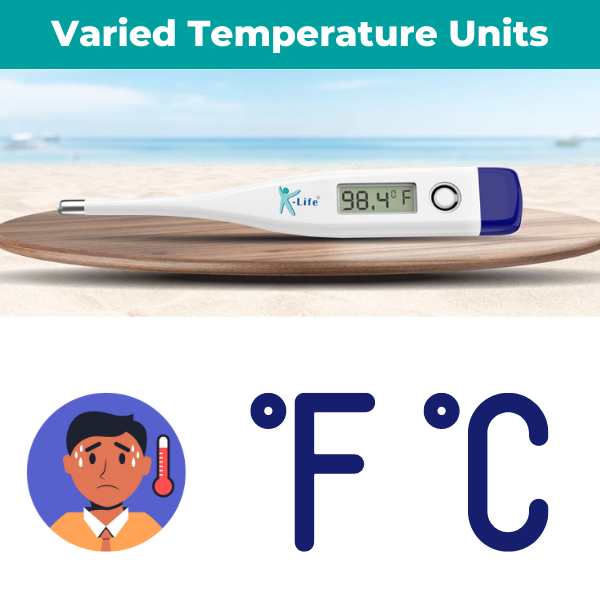 Varied Temperature Units
The thermometer works in degree celsius and degree fahrenheit. You can change the units within just one click!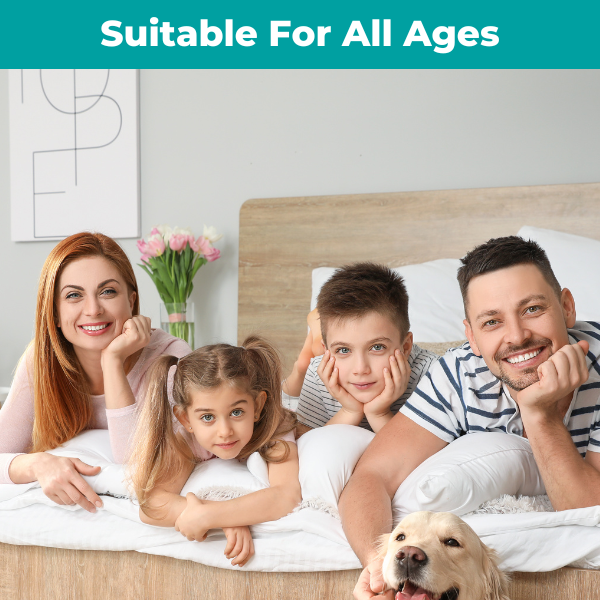 Suitable For All Ages
DT-01 Digital Body Fever Checking Thermometer from K-life is designed for all ages whether infants, youngsters, or the elderly.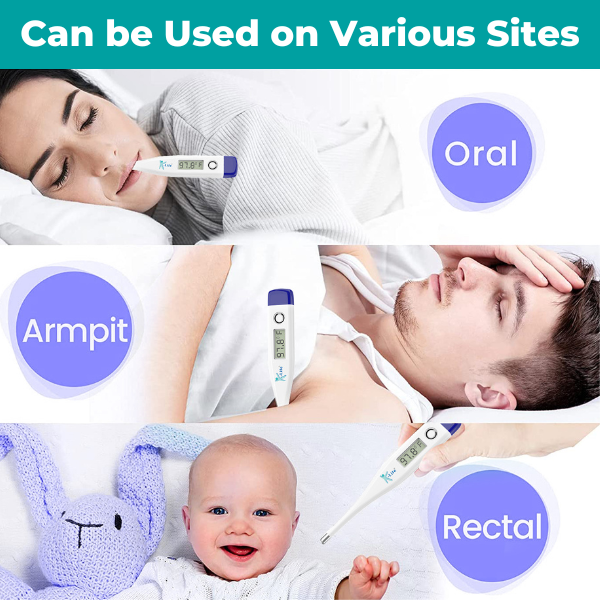 Can be Used on Various Sites
The DT-01 Digital Body Fever check Thermometer from K-life can detect body temperature from various sites of the body such as oral, armpits, and rectal sites.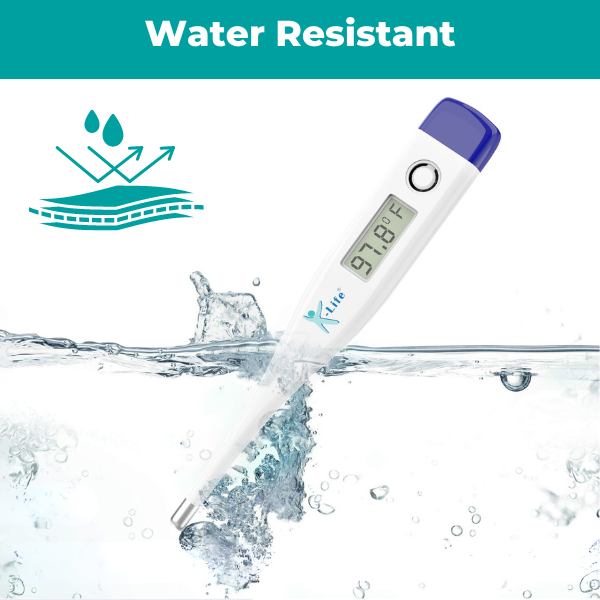 Water Resistant
The digital thermometer is made water resistant to ensure durability and cleanliness while using on different individuals.
How to use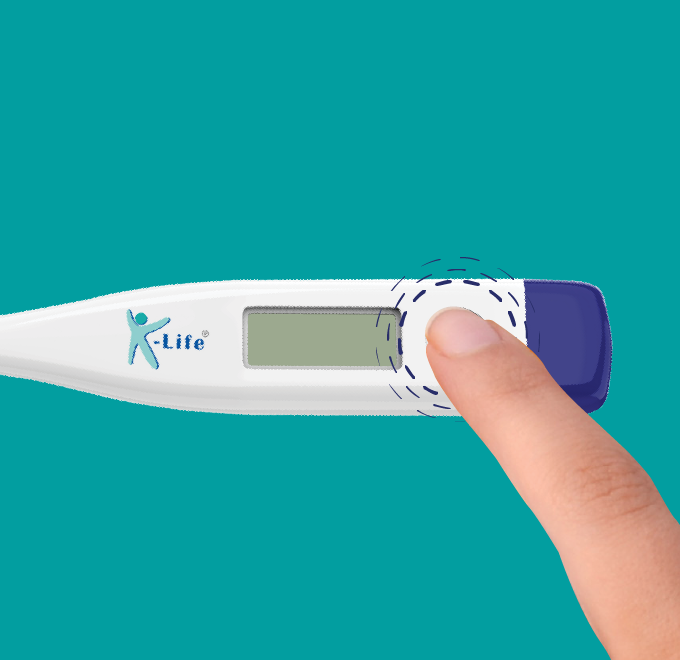 Switch on the Digital Thermometer by pressing the power button.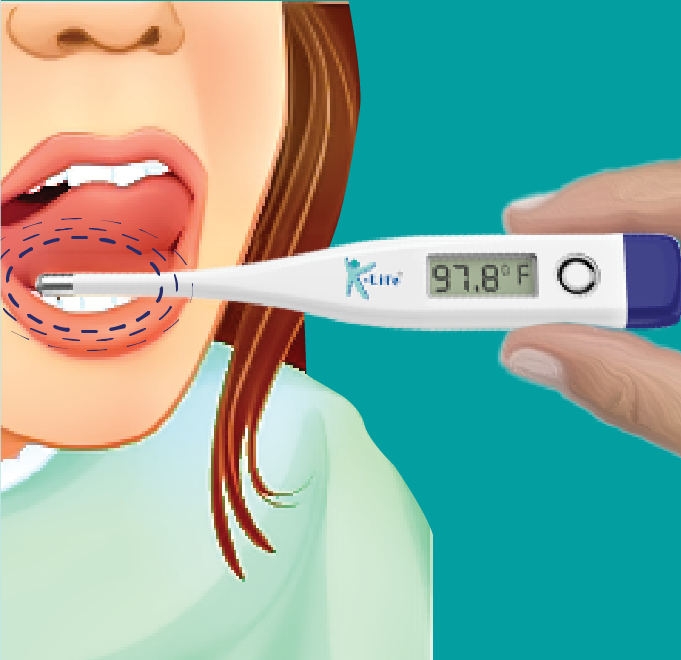 Place the thermometer under the tongue or your armpit, and wait for the beep sound.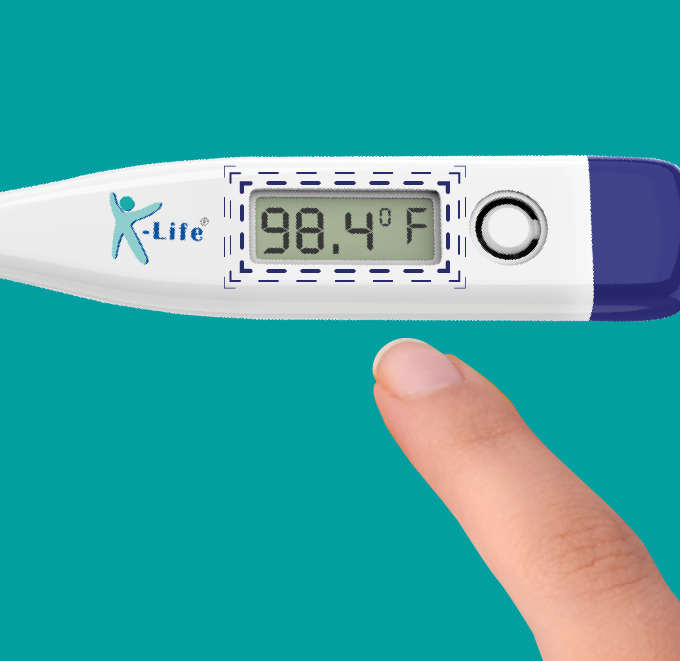 Once the thermometer beeps, check out the reading.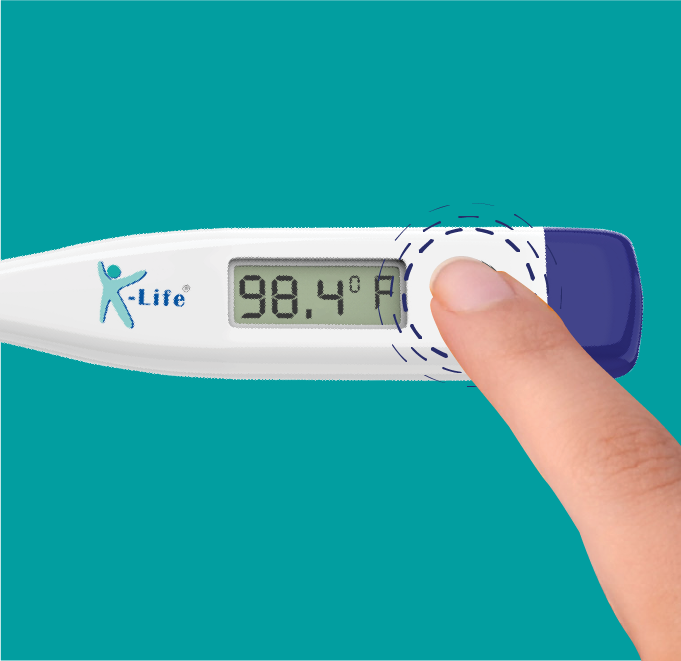 Press the same power button for a while till it turns off. You can also leave it aside as it switches off automatically
Select from a wide range of products
With our wide range of healthcare devices, choose the best options to track and improve your health.
Shop by Health Needs
From blood glucose levels to blood pressure, we have a monitor for all your health monitoring needs!