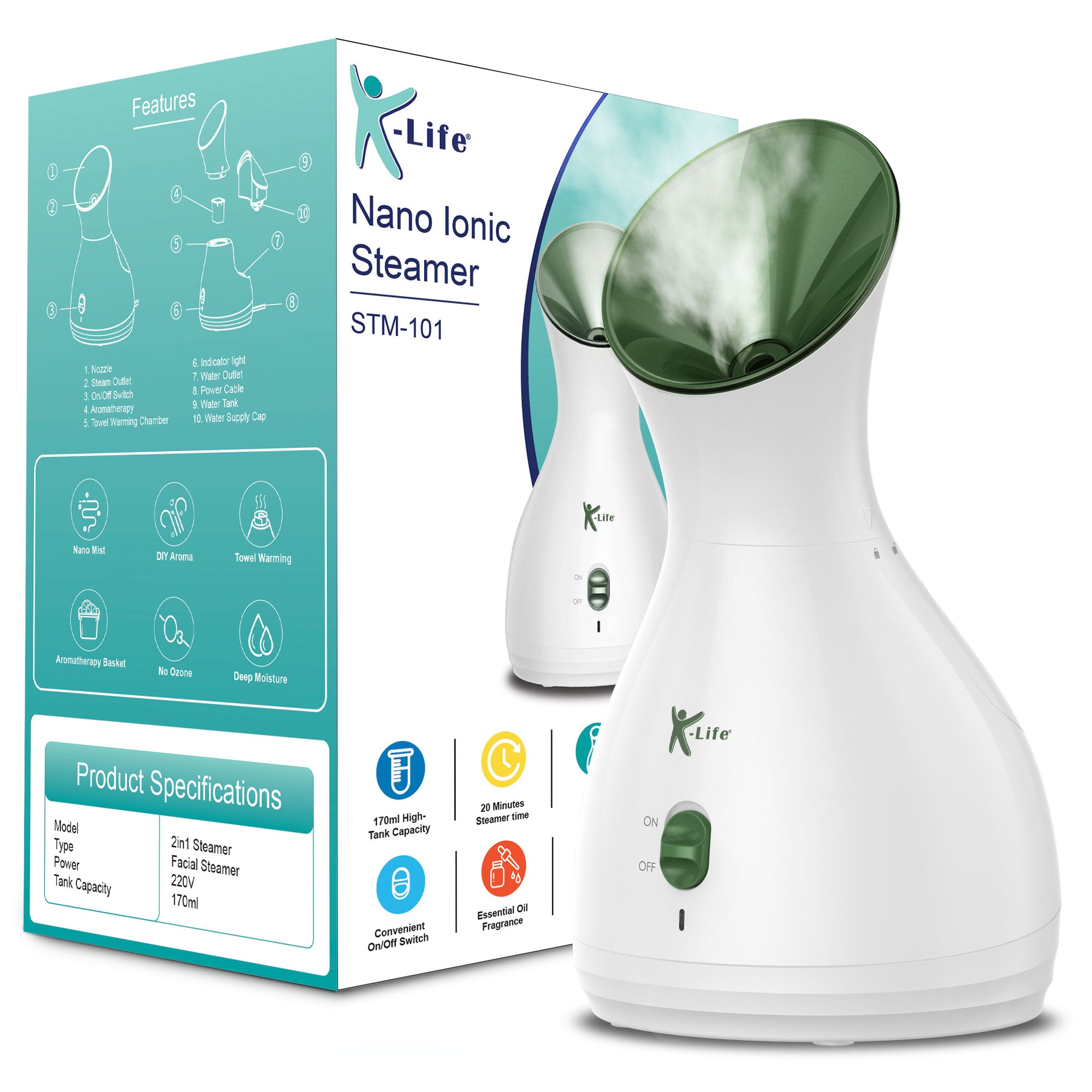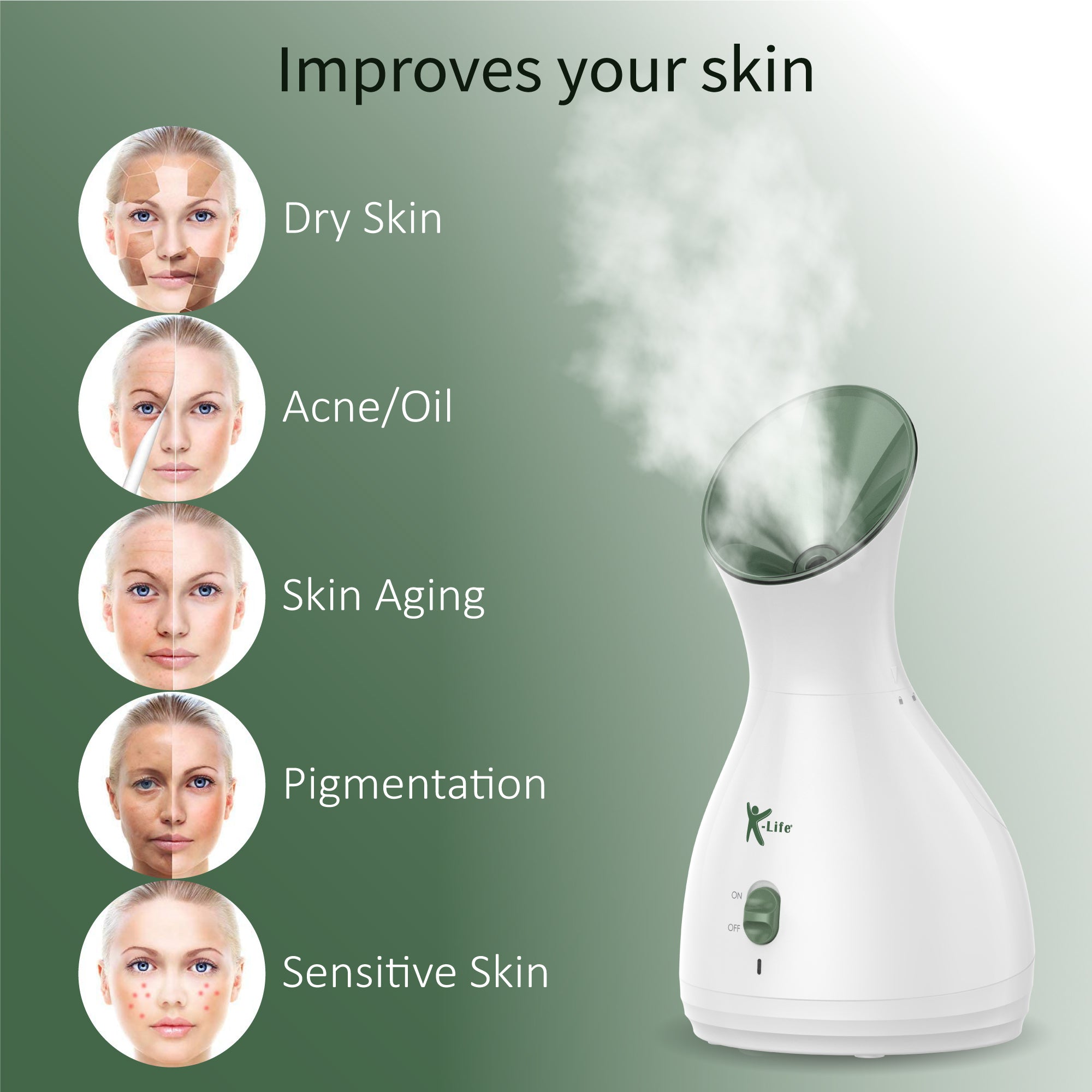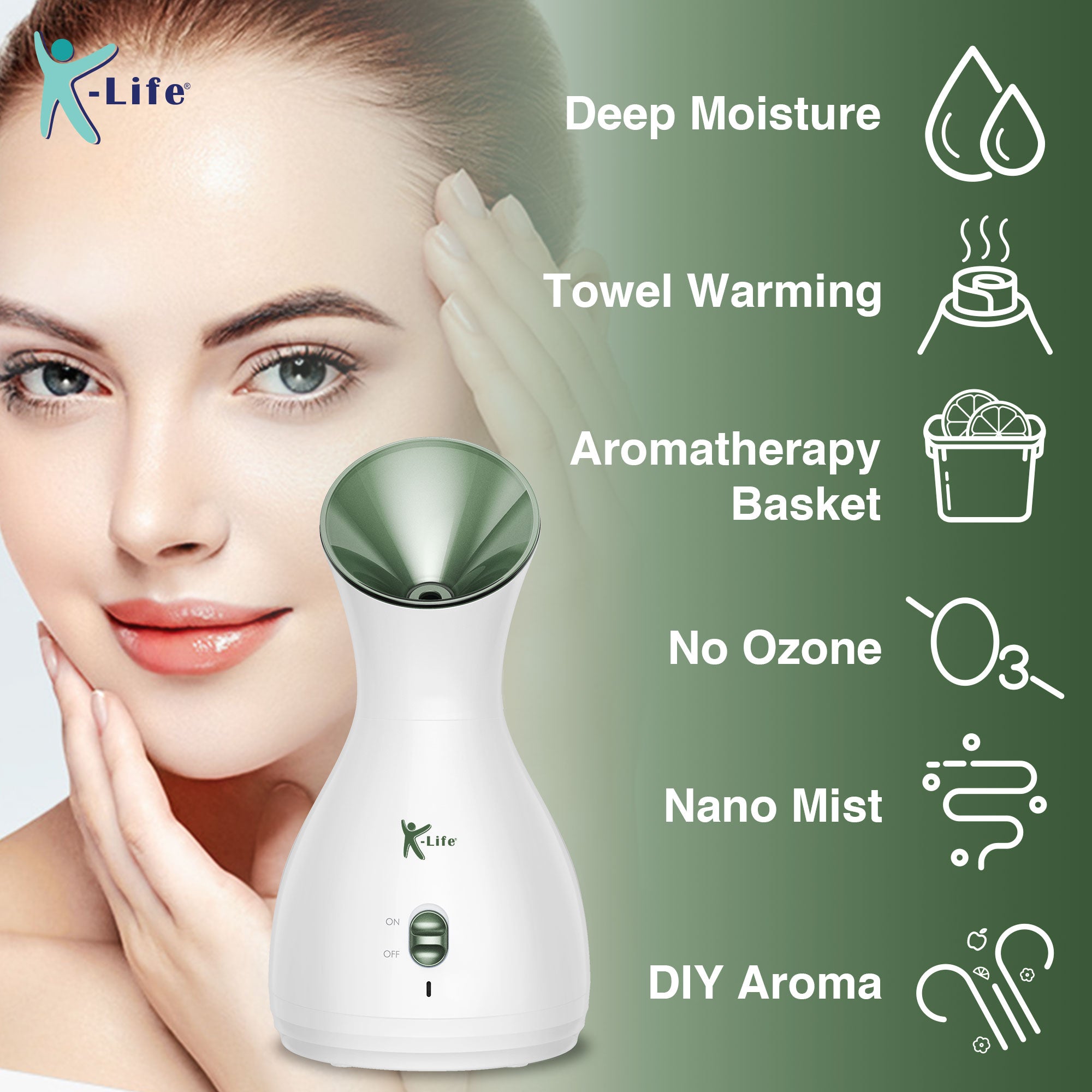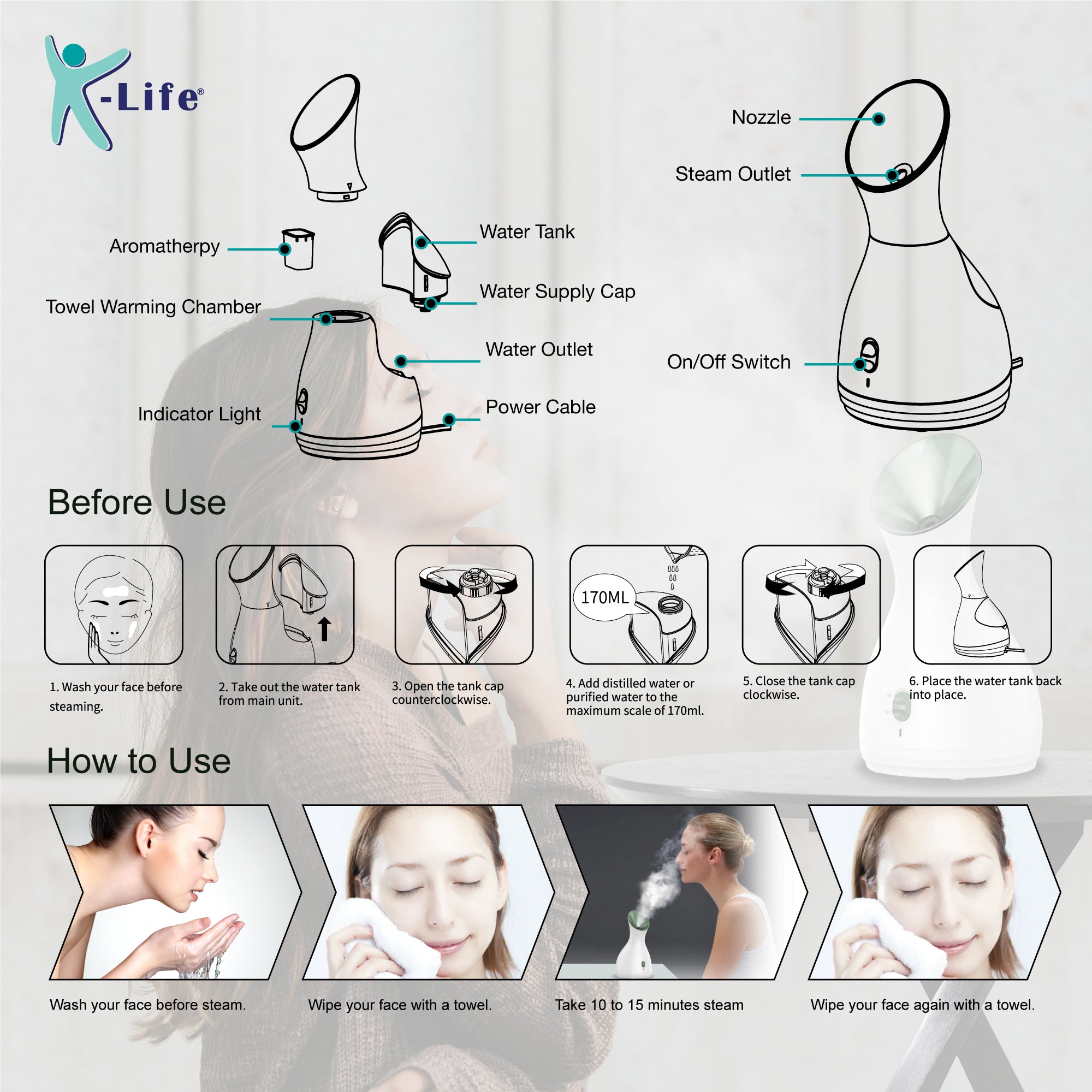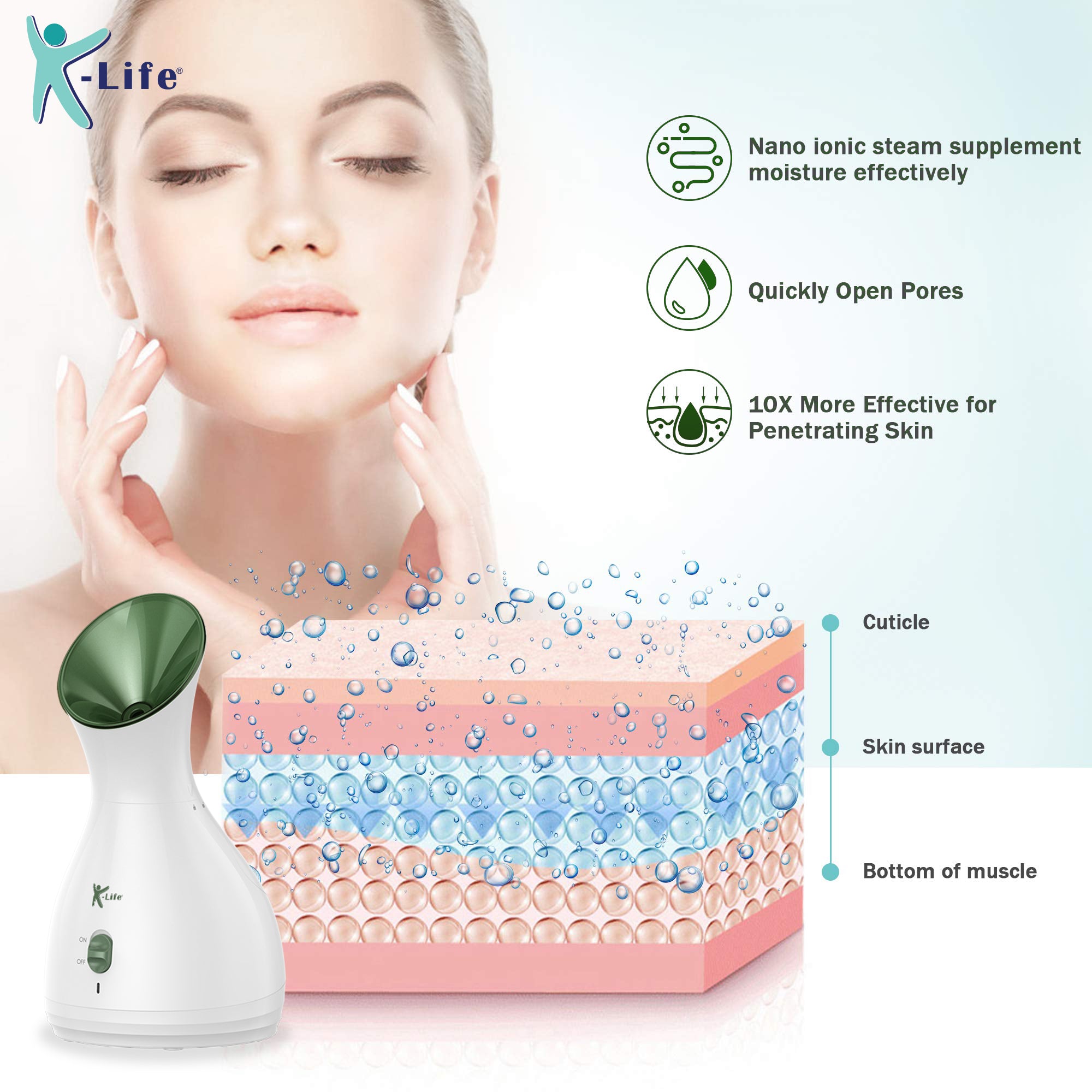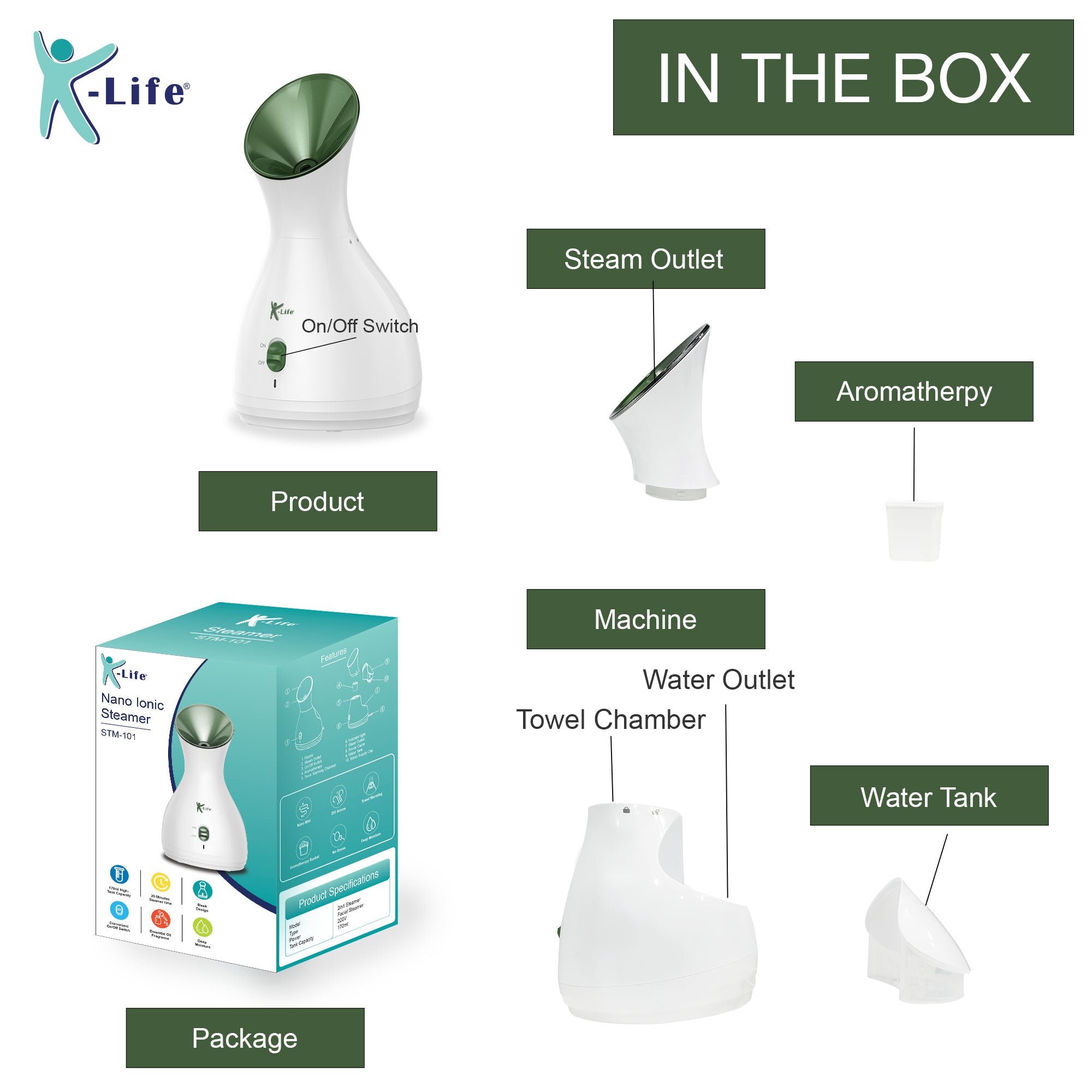 k-life Nano Ionic Facial Spa Vaporizer for Cold & Cough Sinus Steamer for Face steam Aroma Diffuser Humidifier and Towel warmer
All products delivered within 4-6 days.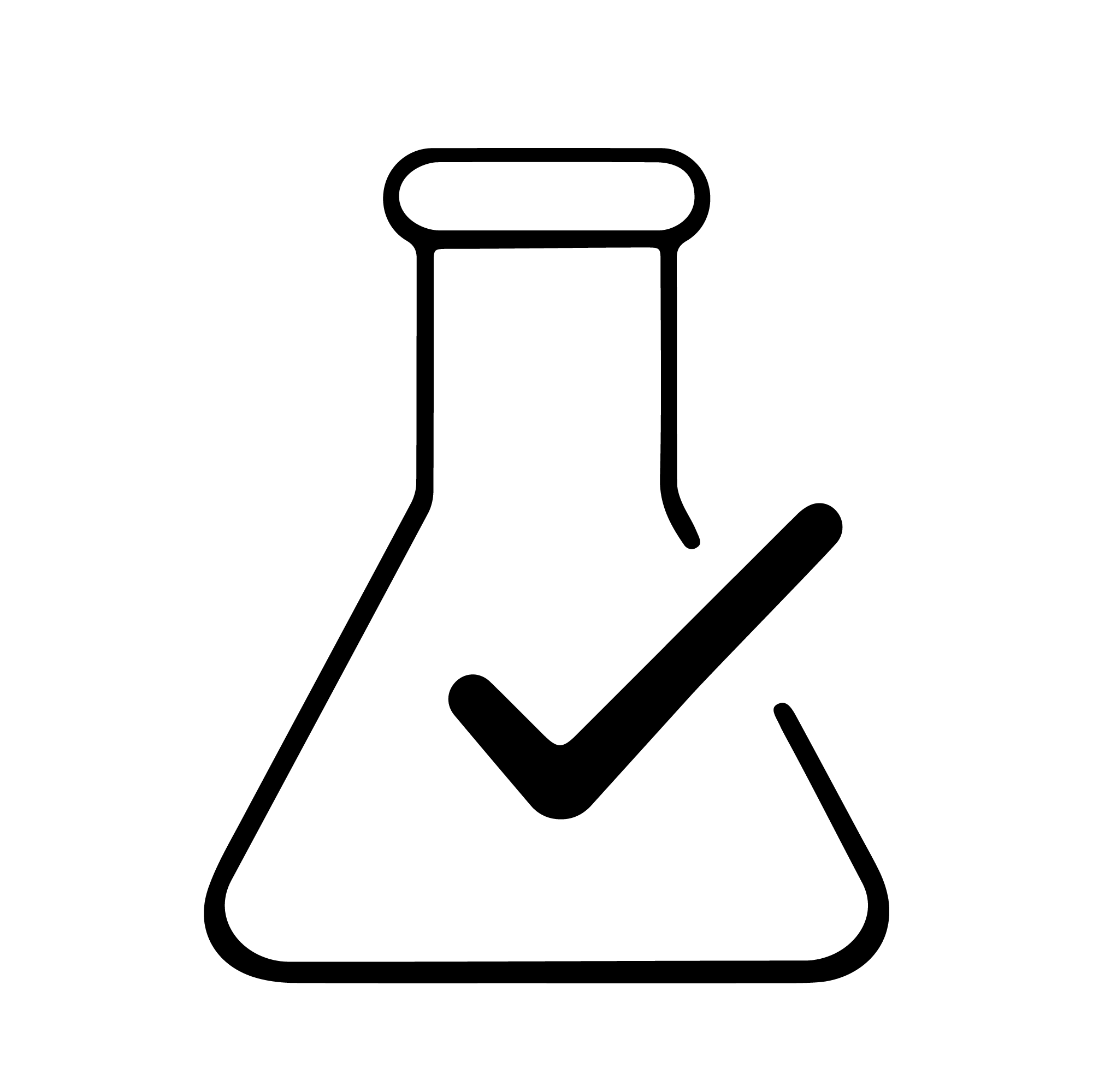 Lab Tested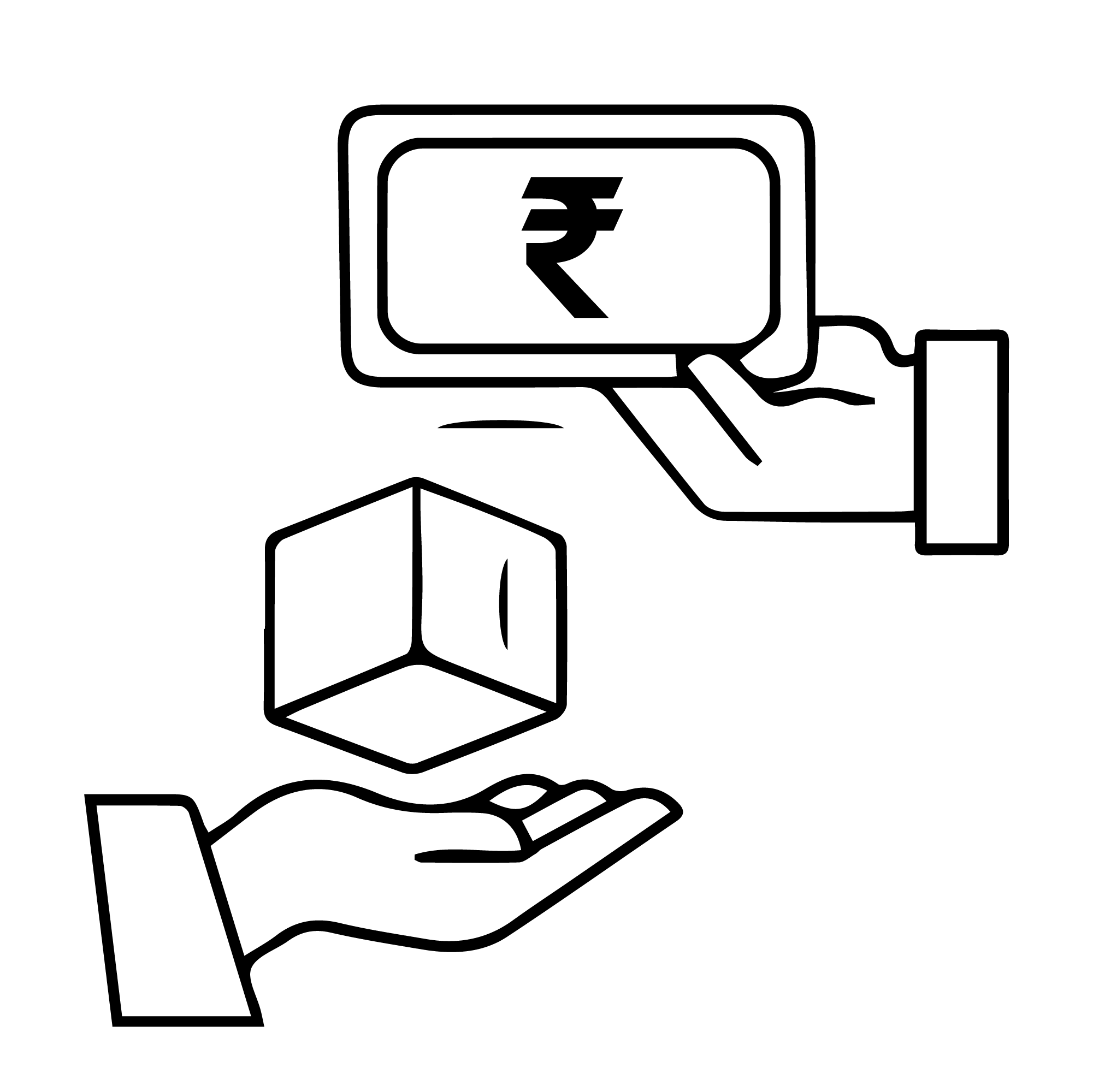 Cash on Delivery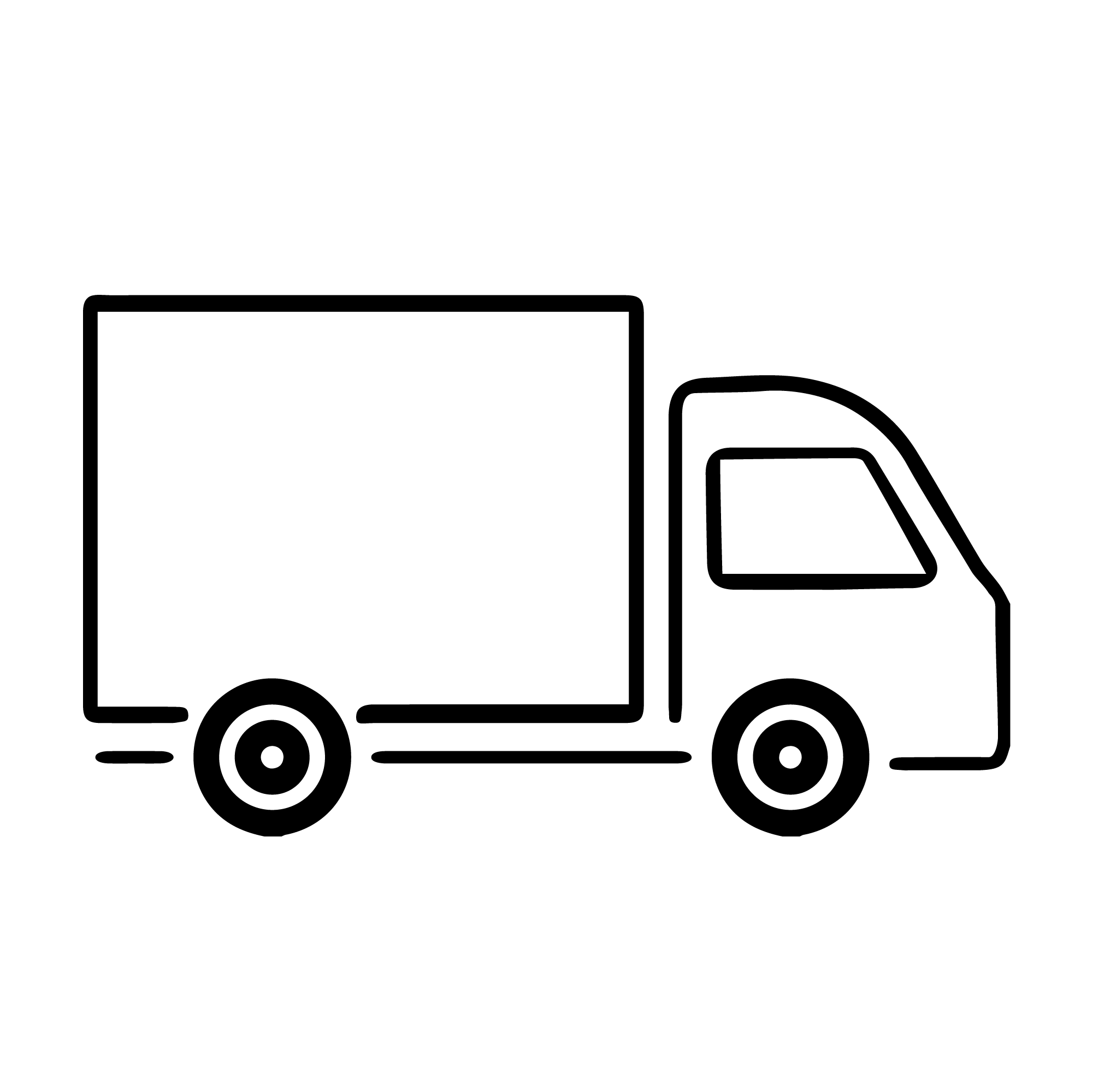 Free Shipping
The Ionic Nano Steamer from K-life is a facial steamer that uses high-frequency steam particles to penetrate through the skin and moisturize the skin deeply.This facial steamer uses water to generate steam at a frequency of 50 Hz. The nano steam particles then penetrate the skin with 10x efficiency and moisturizes and cleanses the pores deeply. Visible results can be seen after the first steam session itself!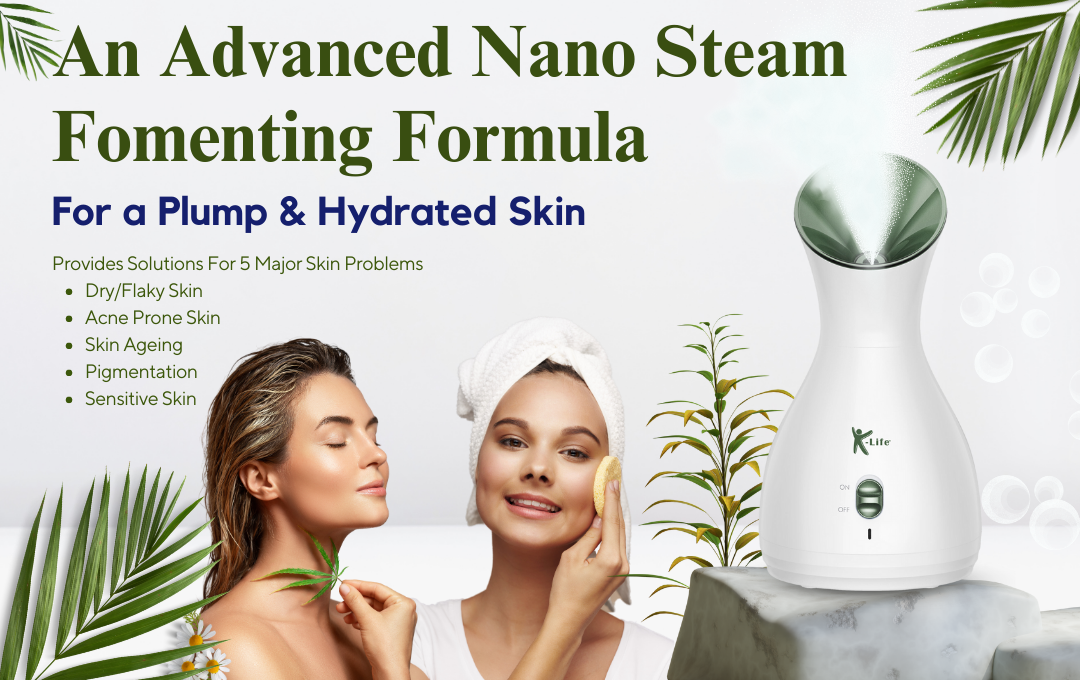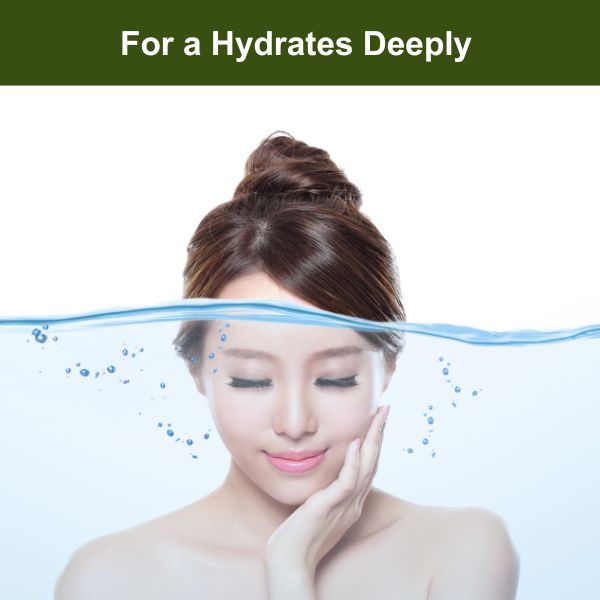 Hydrates Deeply
The Ionic Nano Steamer emits skin-friendly steam that penetrates the skin deeply and hydrates the deepest skin surface for hydrated and moisturized skin.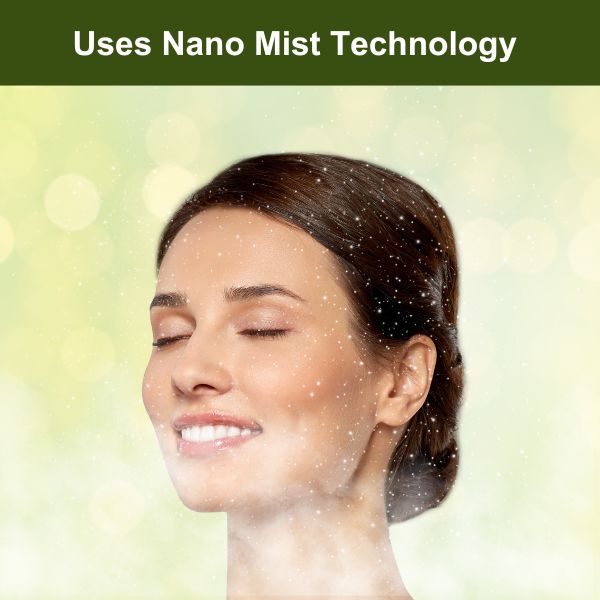 Uses Nano Mist Technology
The water in the facial steamer is converted into steam at a high frequency which induces the formation of nano-mist. This nano-mist helps to clear the skin of pollutants effectively.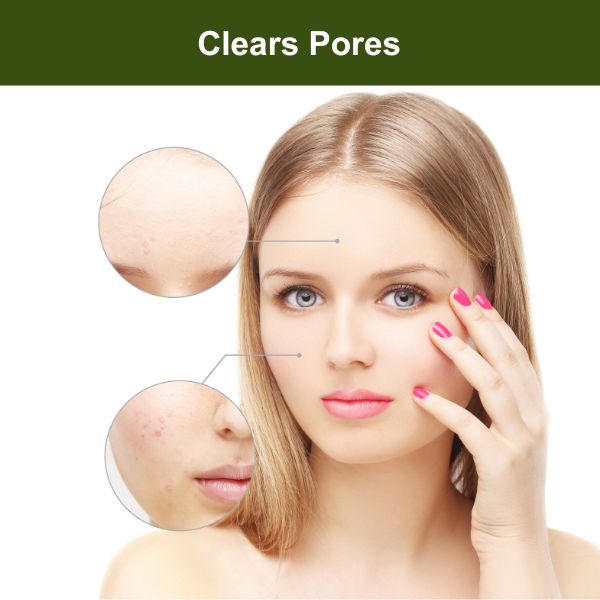 Clears Pores
The Facial steamer from K-life resonates with high-energy steam that penetrates the skin and kills various acne-causing bacteria.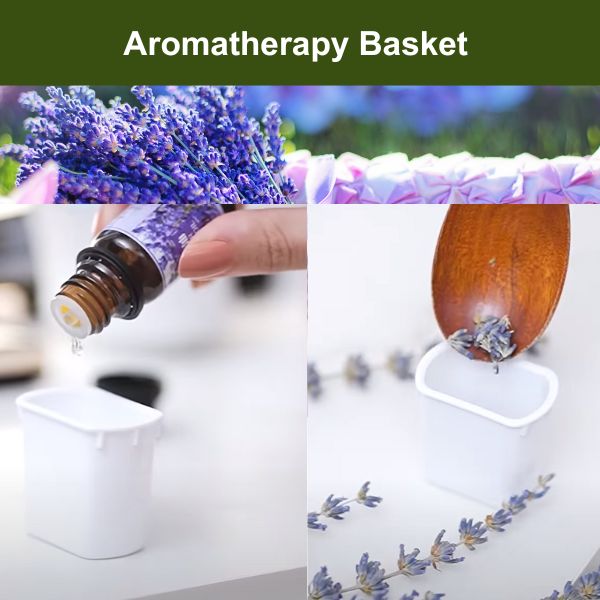 Aromatherapy Basket
The Ionic Nano Steamer from Alive Skincare comes with an additional aromatherapy basket for the times when you need to add aromatherapy to your beauty regime.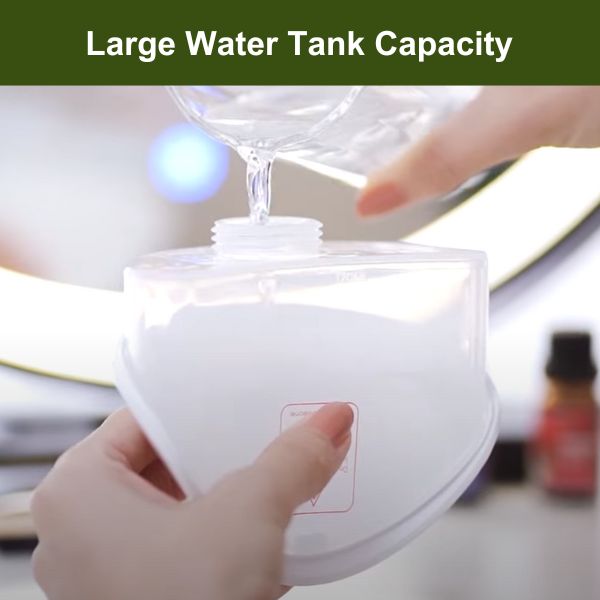 Large Water Tank Capacity
The Water tank in facial steamer has a large water tank which can hold up to 170 ml of water which is enough for a one-time steam session.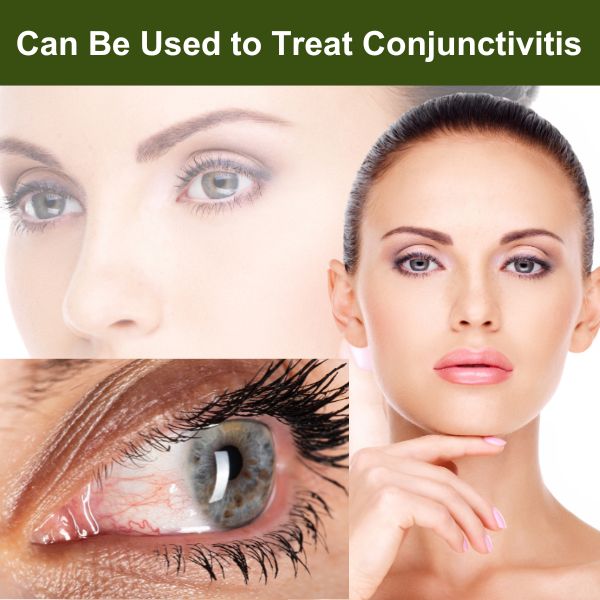 Can Be Used to Treat Conjunctivitis
The nano-technology steam particles in the steamer penetrate deeply and hold the property to unclog nostrils. Thus, the steamer can be used as the best treatment option for problems such as clogged nose, sinuses etc.
How to use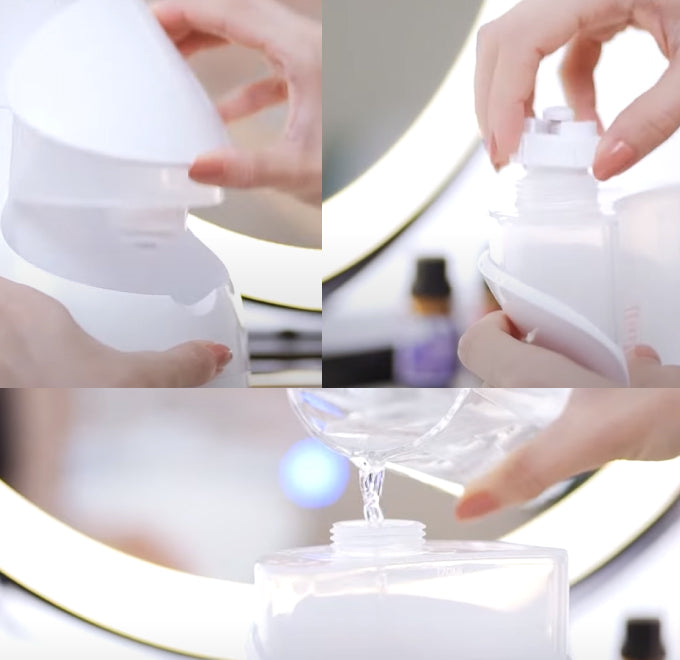 In the Nano ionic steamer, take out the tank and fill distilled or purified water up to 170 ml.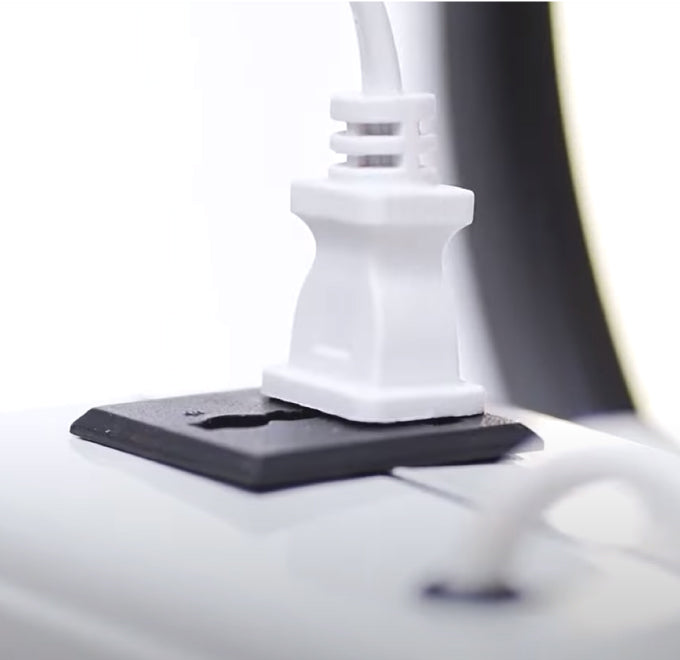 Place the water tank in place and plug in the power cable to let the water boil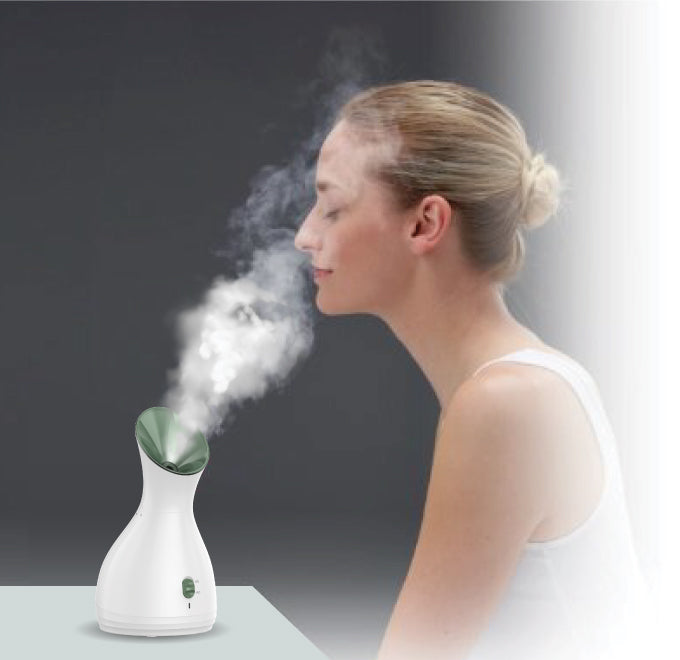 Take steam from a safe distance for 10 to 15 minutes.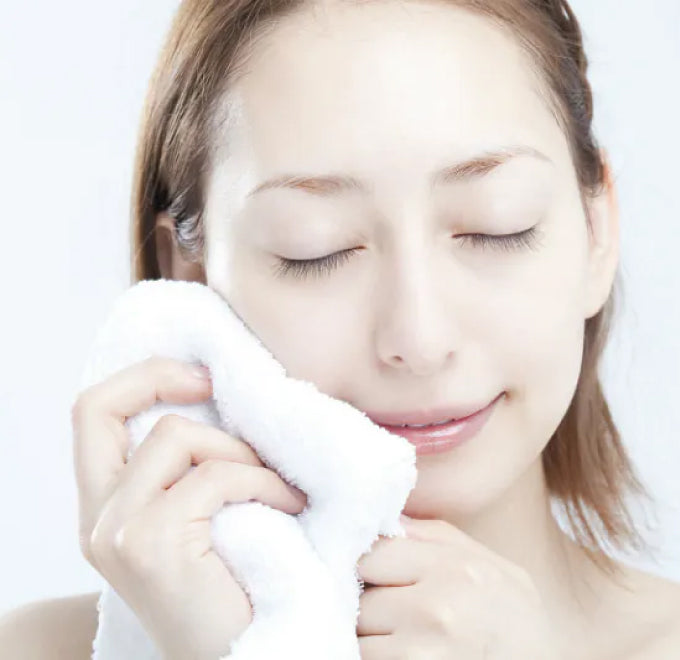 Once done, pat dry with a clean towel
Select from a wide range of products
With our wide range of healthcare devices, choose the best options to track and improve your health.
Shop by Health Needs
From blood glucose levels to blood pressure, we have a monitor for all your health monitoring needs!