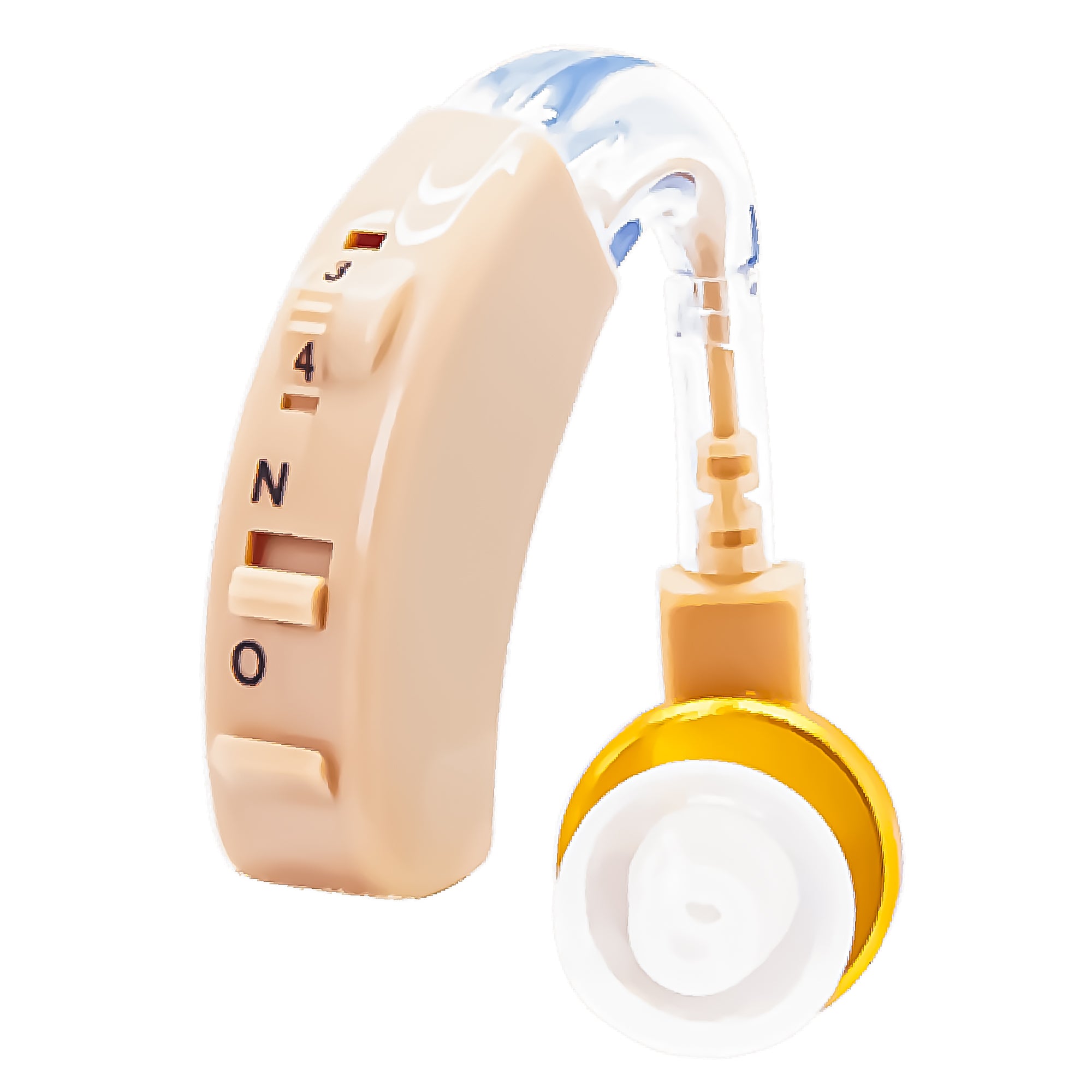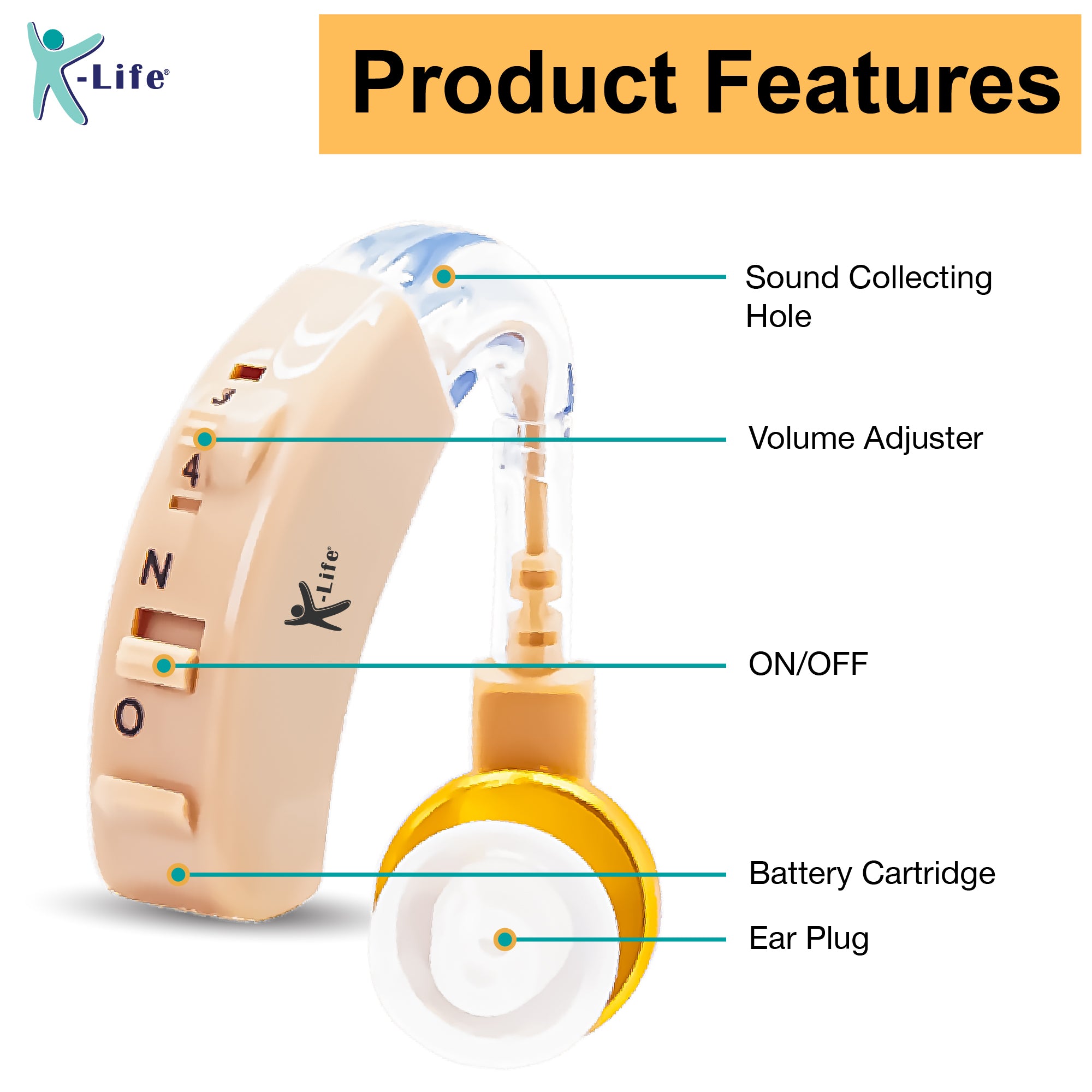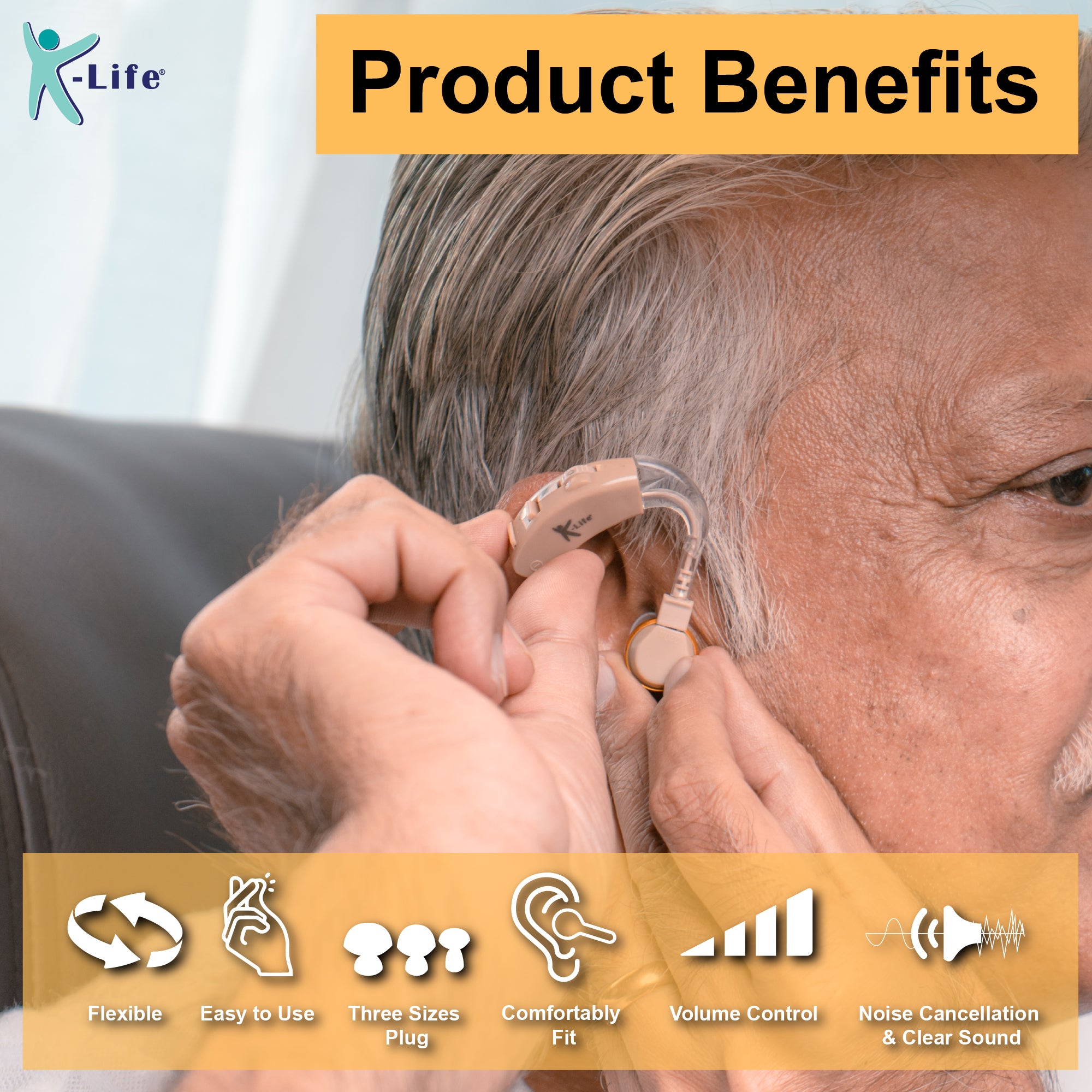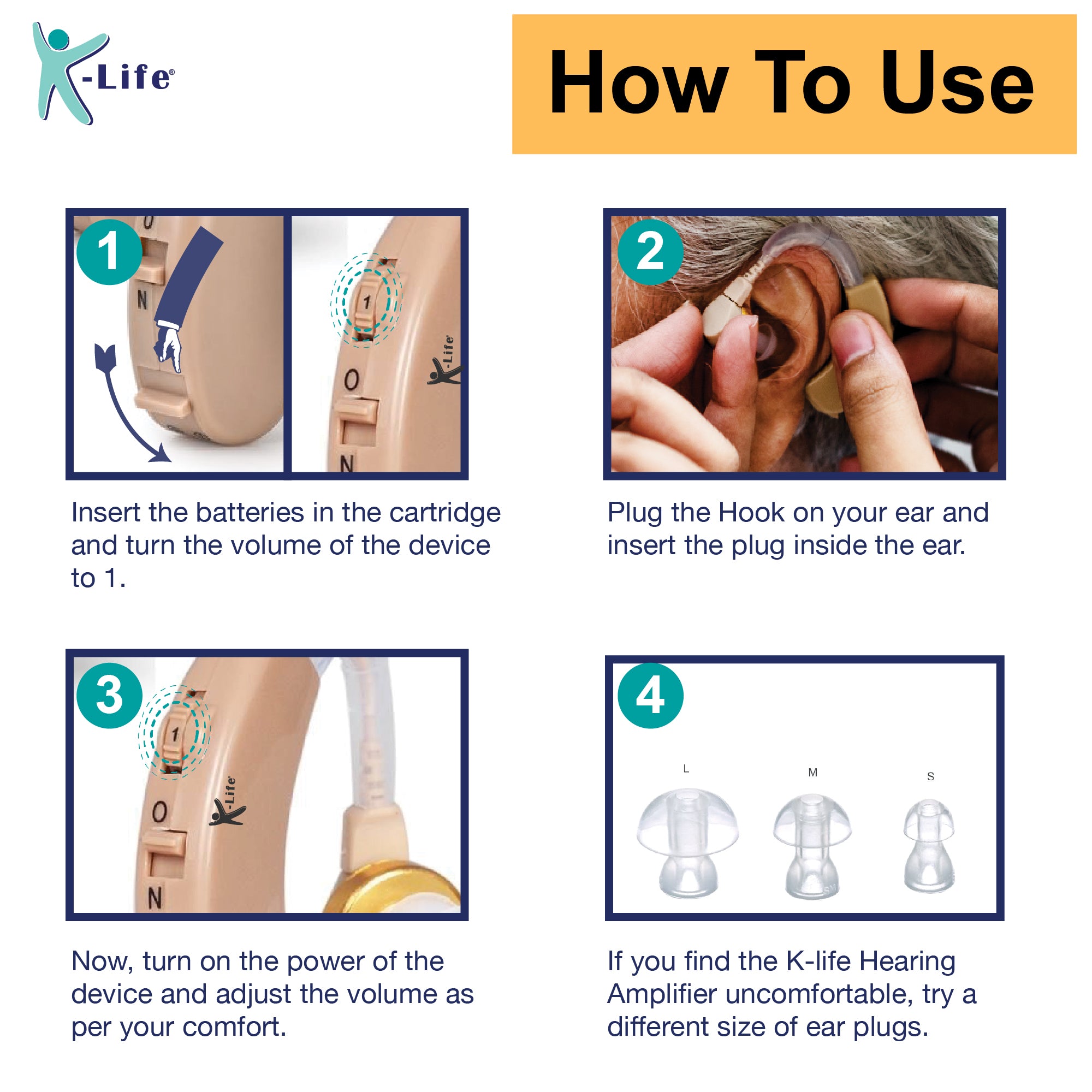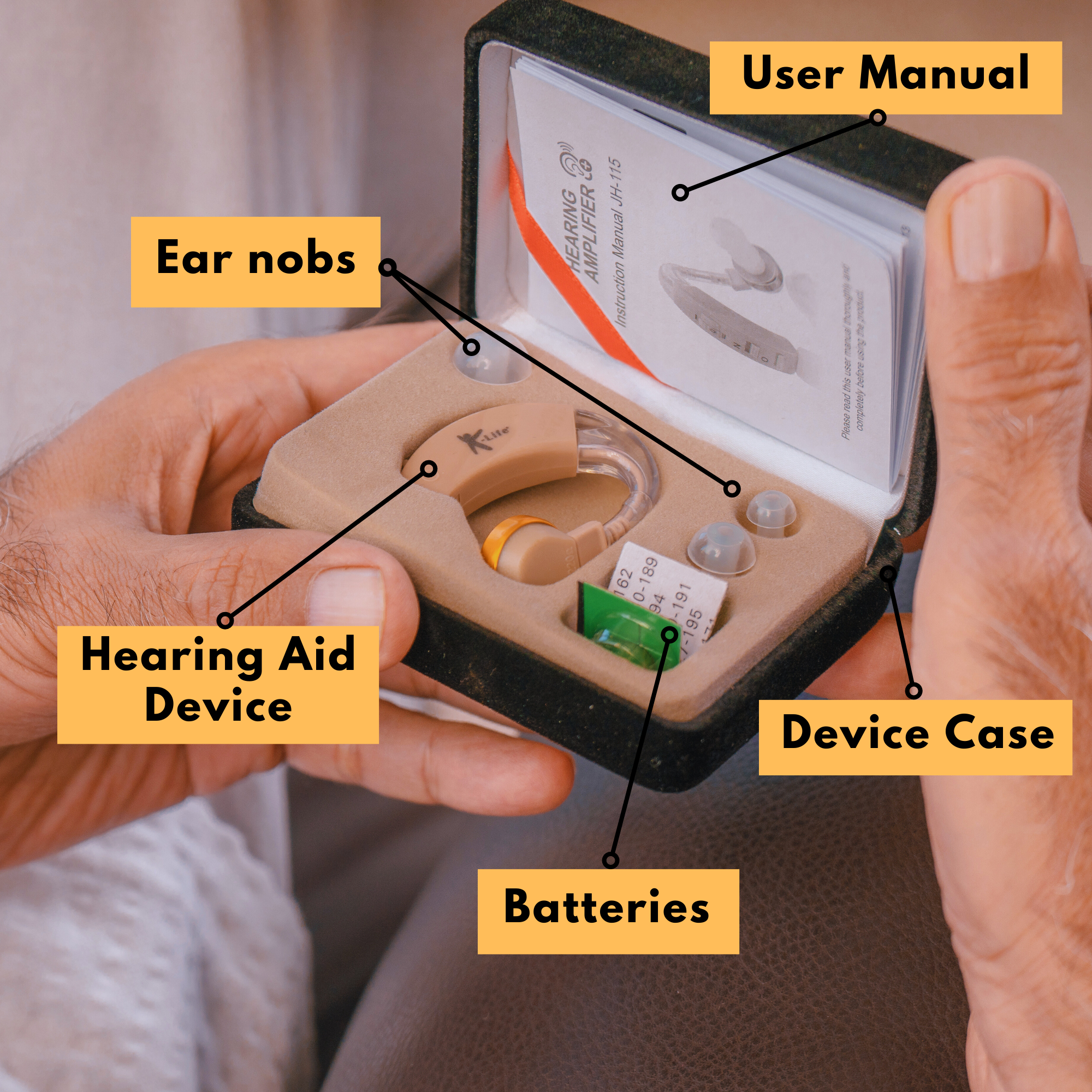 K-life Hearing Aid HA-101
All products delivered within 4-6 days.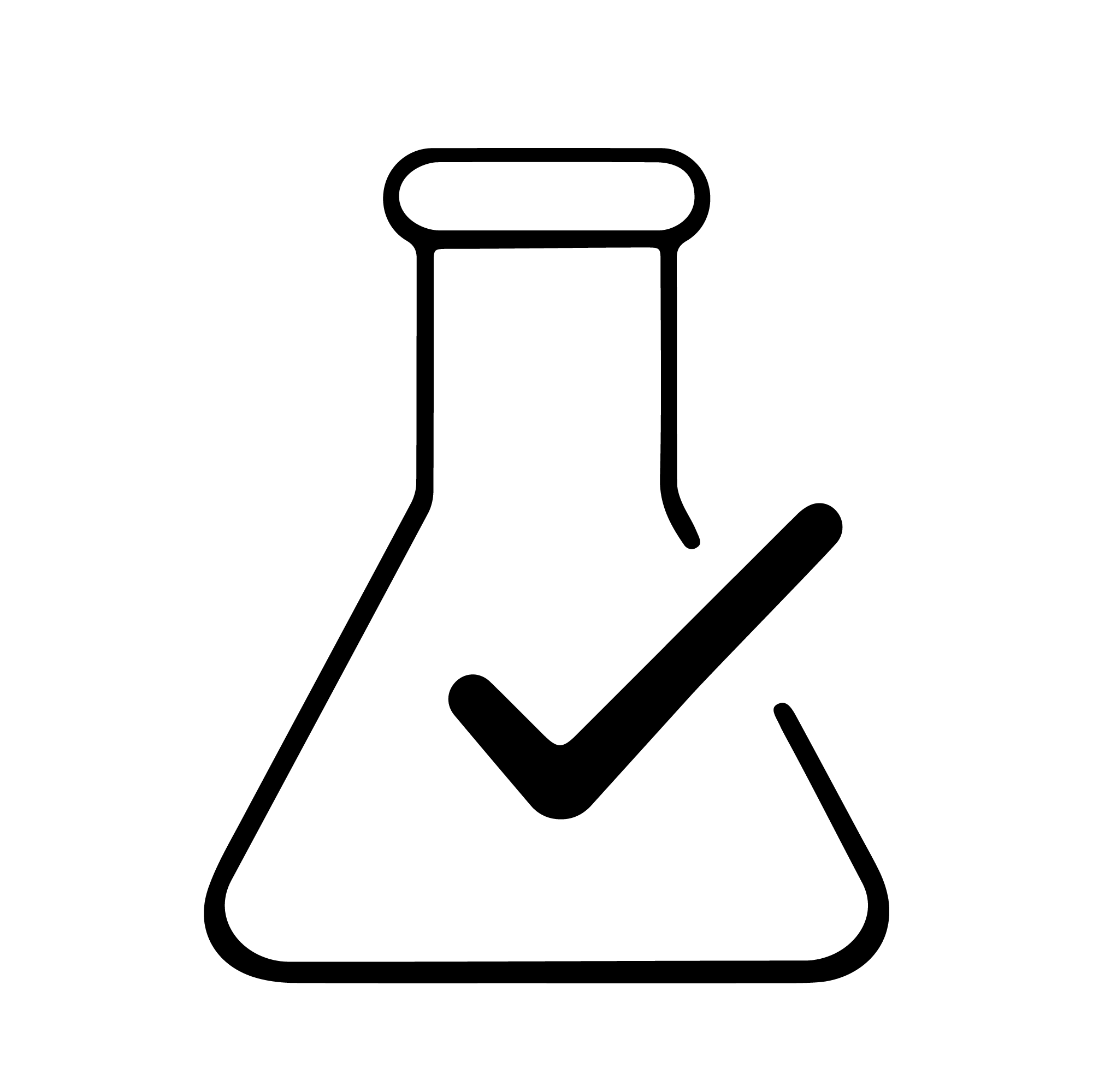 Lab Tested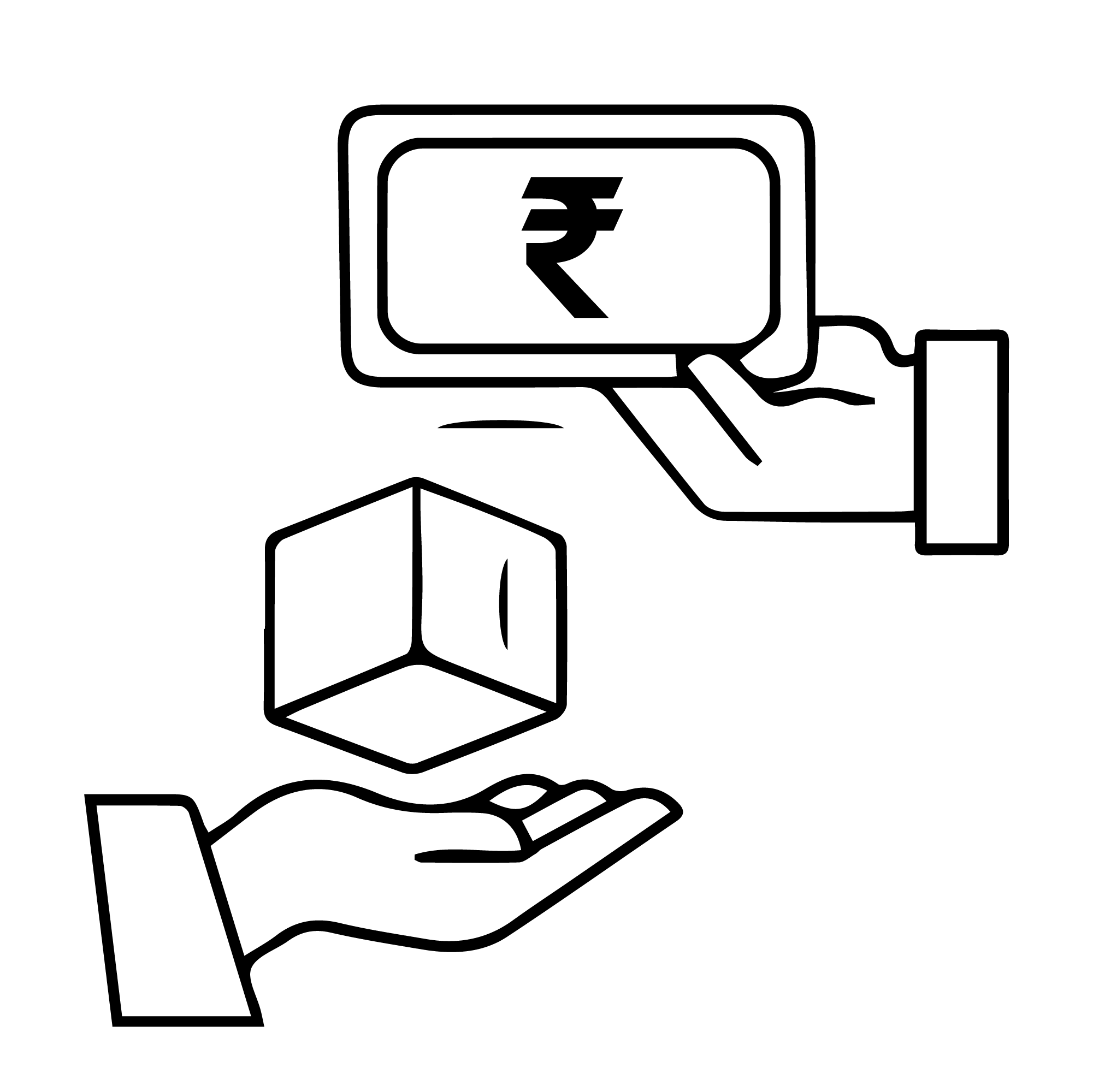 Cash on Delivery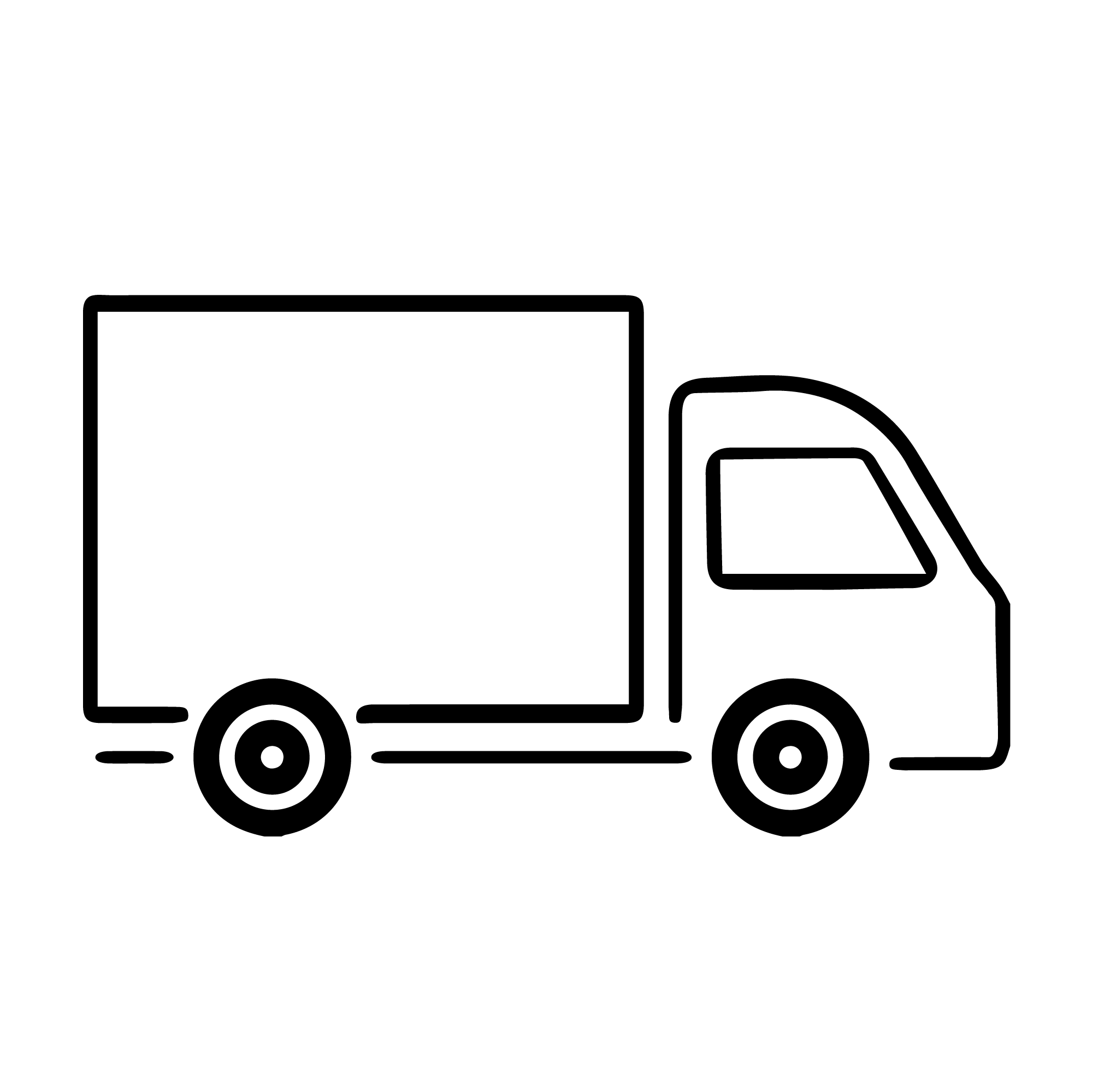 Free Shipping
K-life Hearing Amplifier is a revolutionary and pocket-friendly device designed for individuals who wish to bid farewell to silence from their lives! The K-life Hearing Amplifier-101 with its volume control feature helps people with hearing impairment to set the volume of their world as per their sensitivity and needs.The noise cancellation feature of the HA-101 ensures that you receive only clear sound and cut out unnecessary noise. The flexible and soft-to-touch buds are flexible and ensure that you can comfortably wear the device throughout the day without any discomfort.The Hearing aid with various bud sizes and a vast frequency range makes the hearing aid device makes hearing aid worth buying!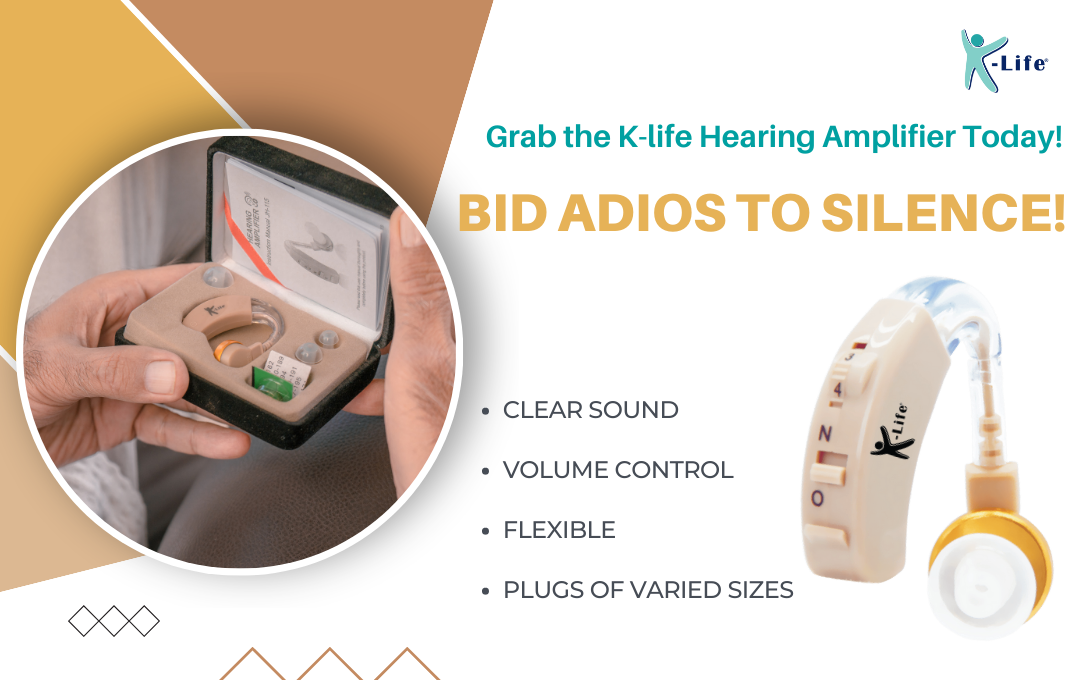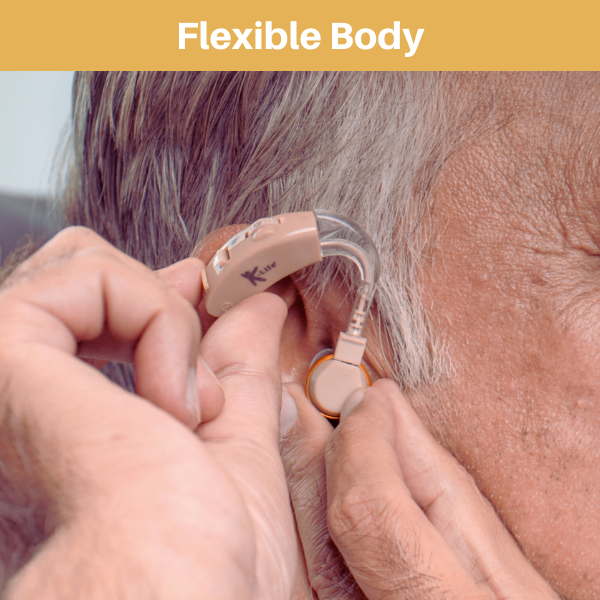 Flexible Body
The HA-101 Hearing Amplifier from K-life has been made flexible so that it can be used at various angles.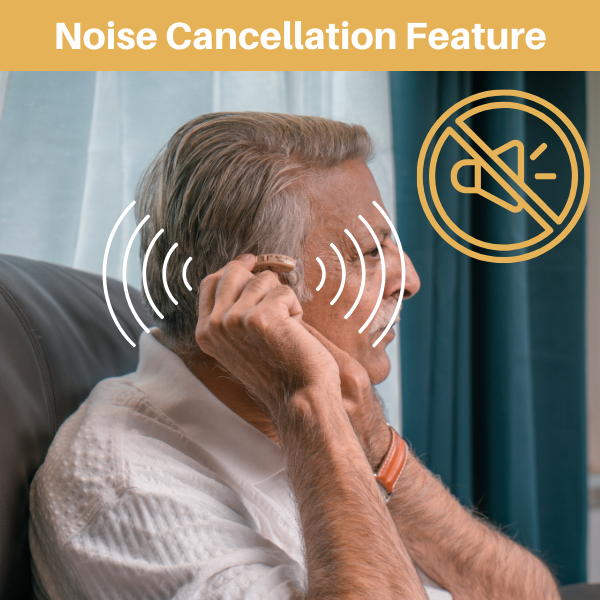 Noise Cancellation Feature
The noise cancellation cancellation feature of the hearing amplifier ensures that you can experience clear sound without too many irritating noises.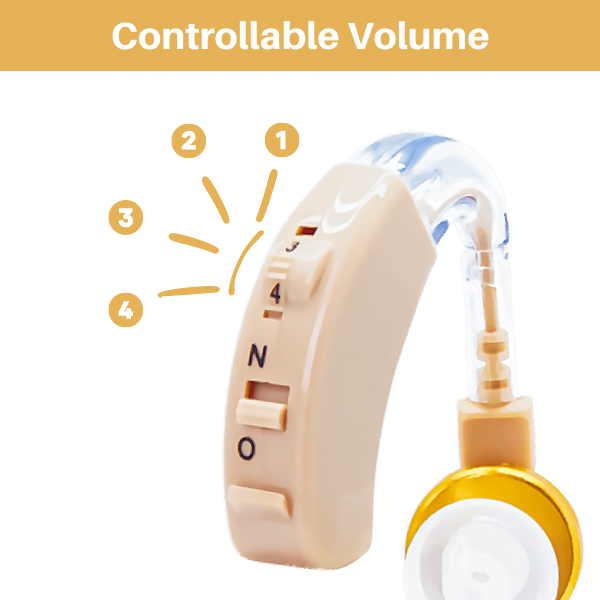 Controllable Volume
With the K-life Hearing Amplifier you can control the pitch of the voices. By simply clicking a button the the device.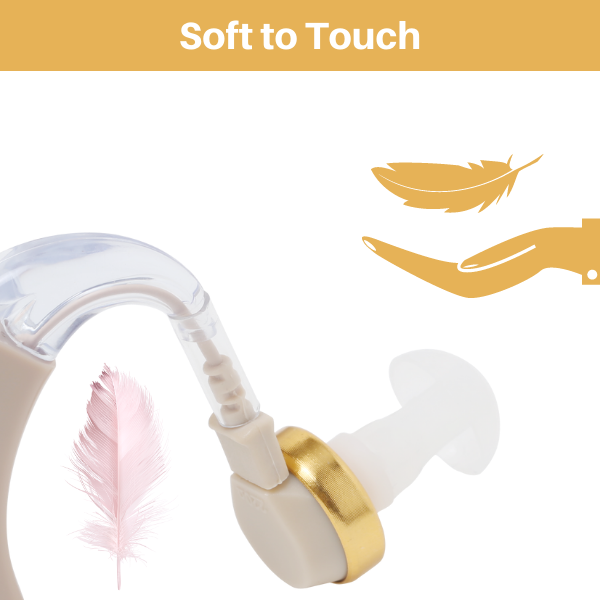 Soft to Touch
The soft texture of the Hearing Amplifier ensures comfort for the wearer throughout the day.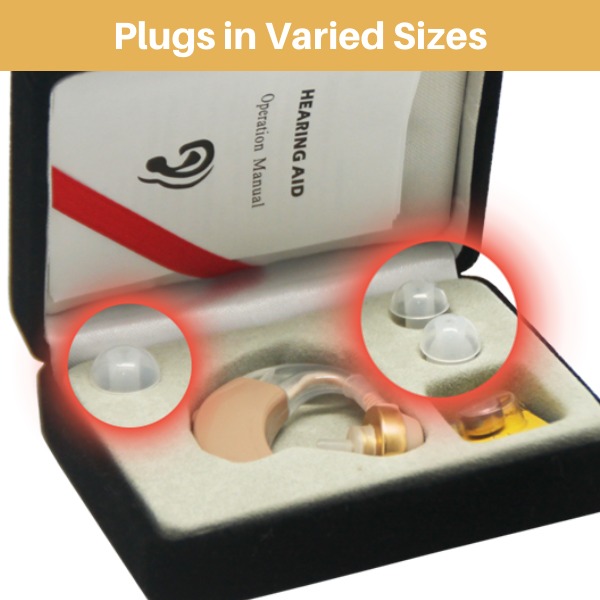 Plugs in Varied Sizes
The ear plugs of the Hearing Amplifier come in three different sizes to ensure a comfortable fit in various ear sizes.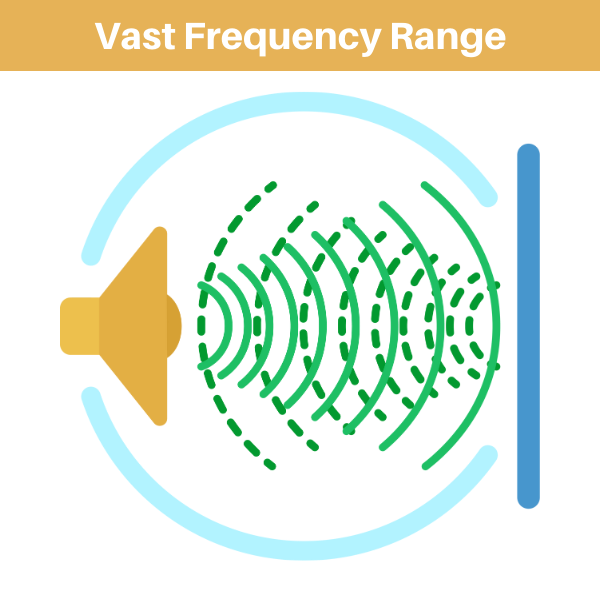 Vast Frequency Range
The frequency range of the K-life Hearing Amplifier can be between 320 Hz-3200 Hz.
How to use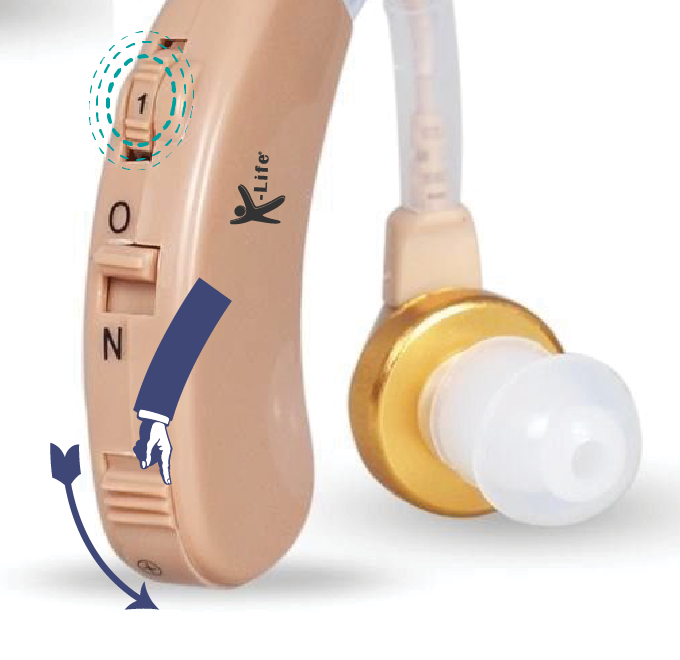 Insert the batteries in the cartridge and turn the volume of the device to 1.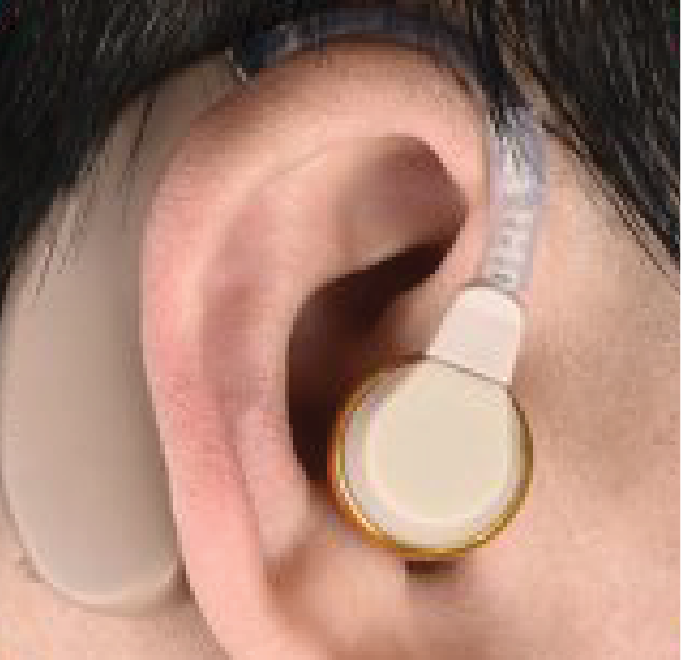 Plug the Hook on your ear and insert the plug inside the ear.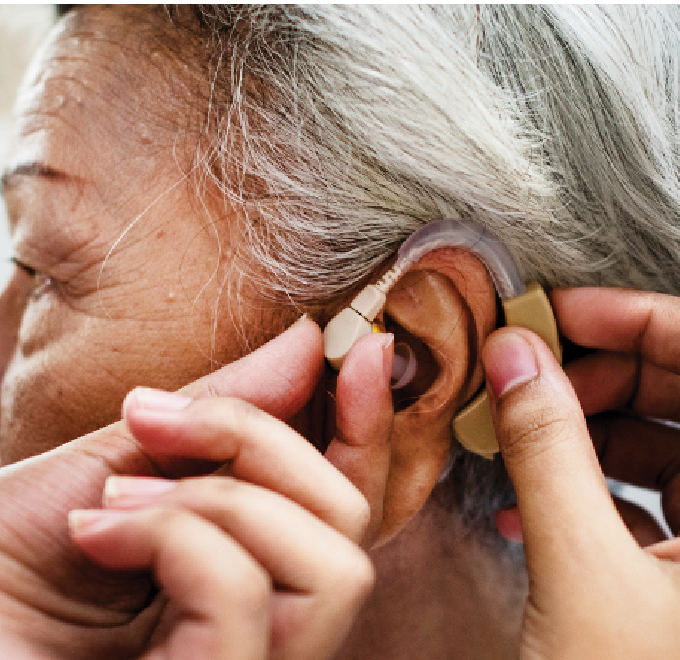 Now, turn on the power of the device and adjust the volume as per your comfort.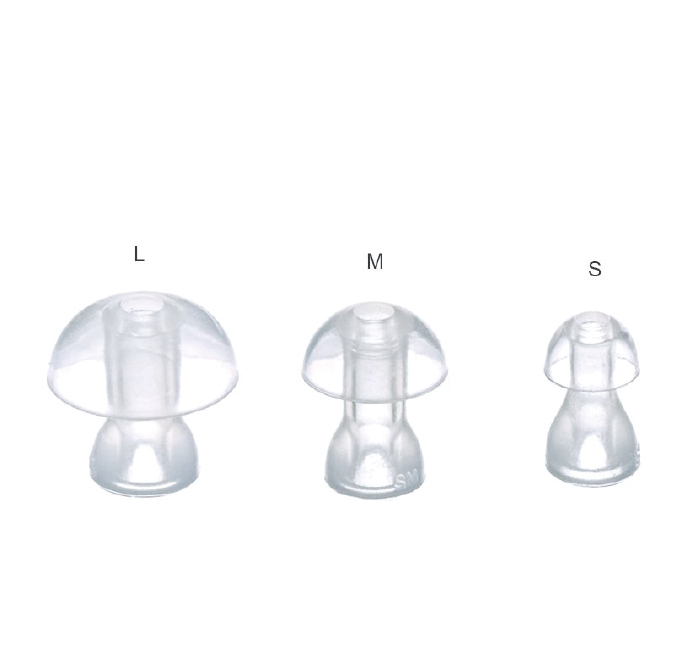 If you find the K-life Hearing Amplifier uncomfortable, try a different size of ear plugs.
Select from a wide range of products
With our wide range of healthcare devices, choose the best options to track and improve your health.
Shop by Health Needs
From blood glucose levels to blood pressure, we have a monitor for all your health monitoring needs!