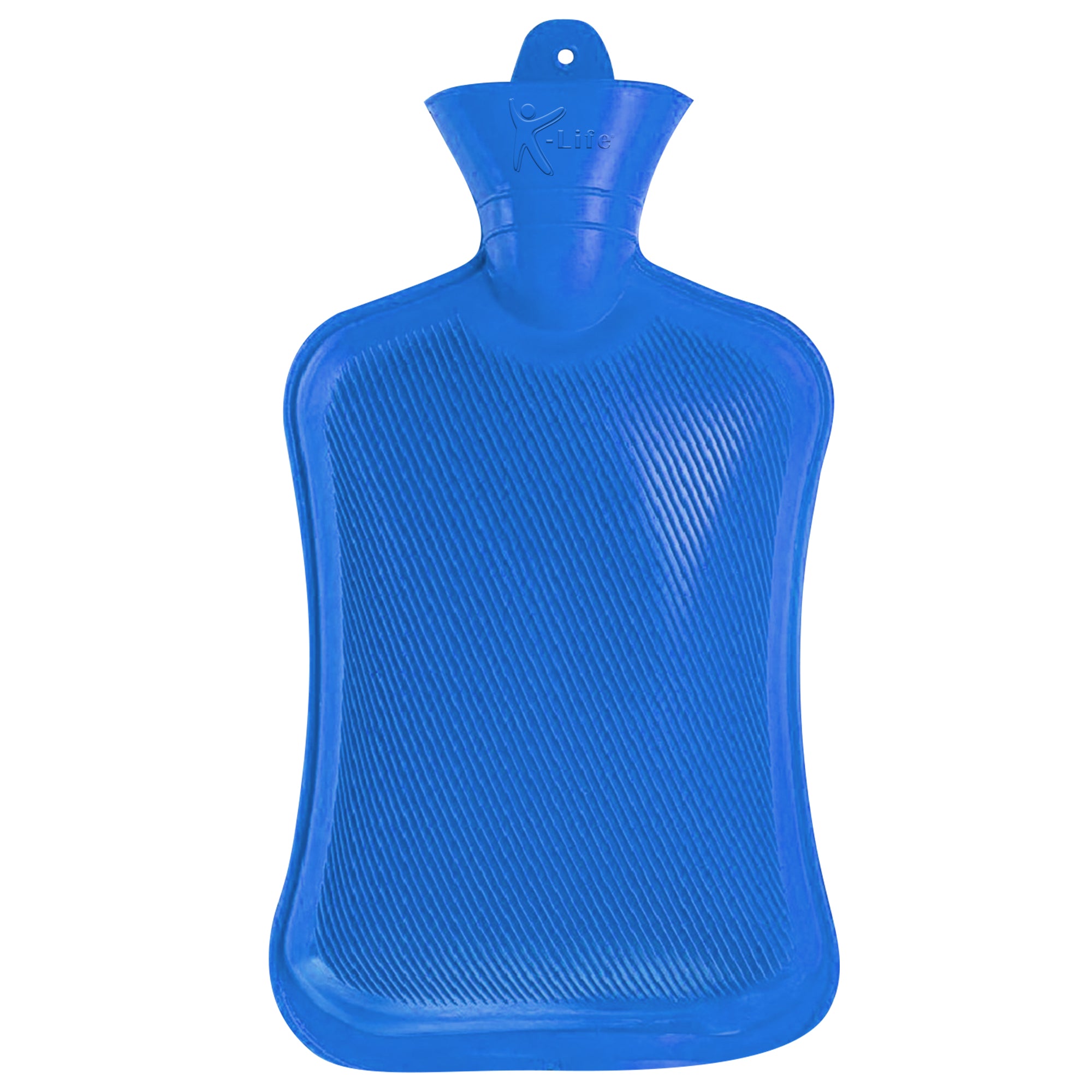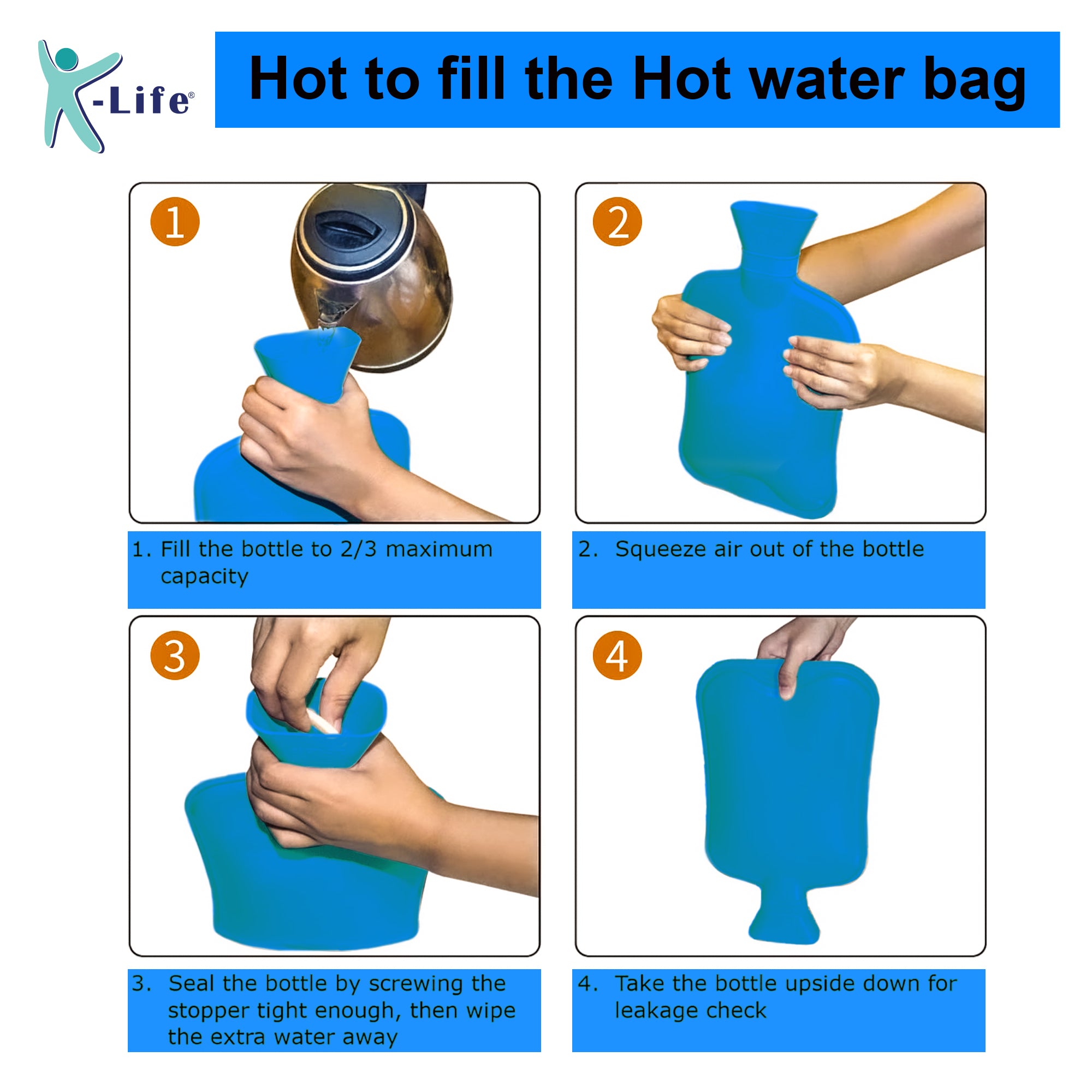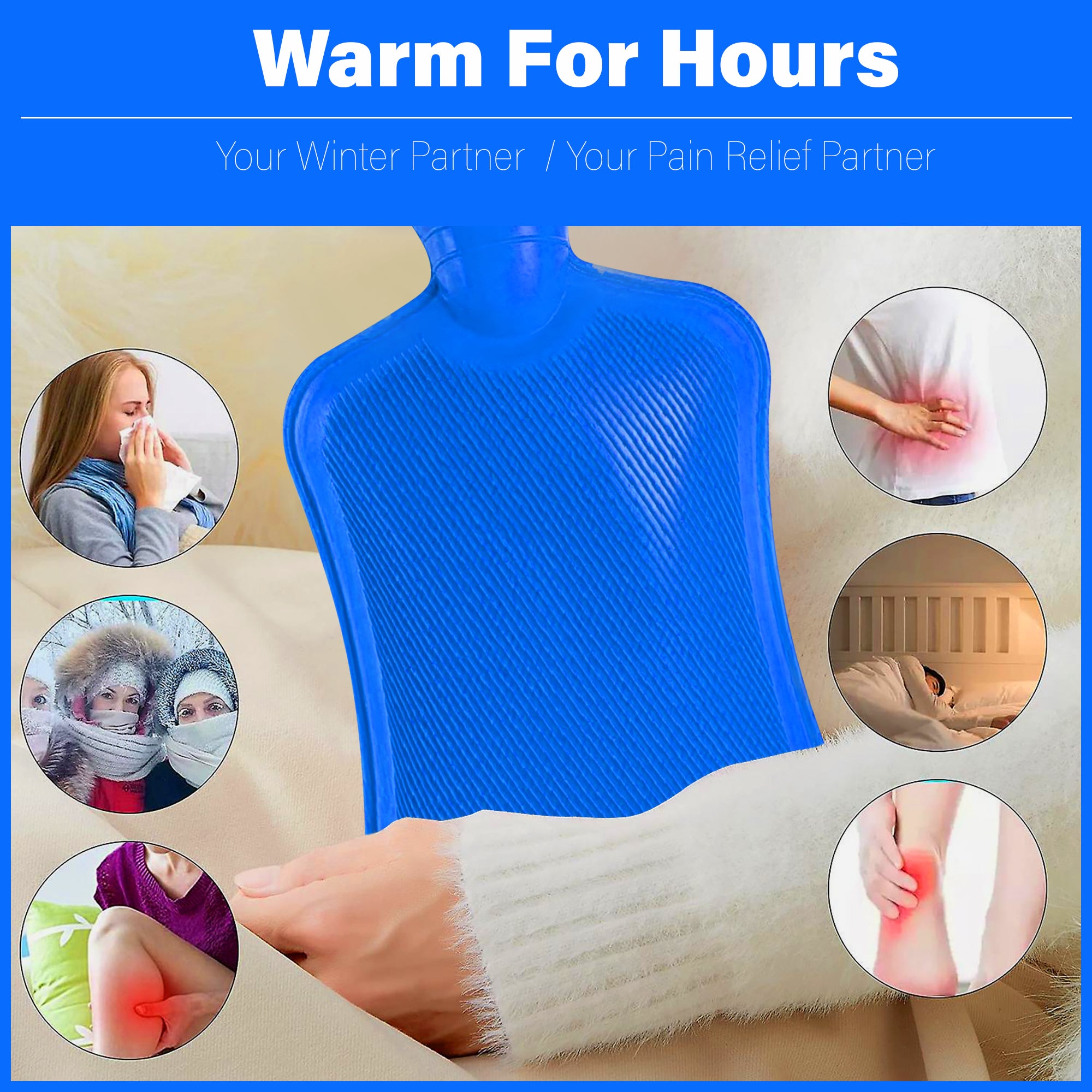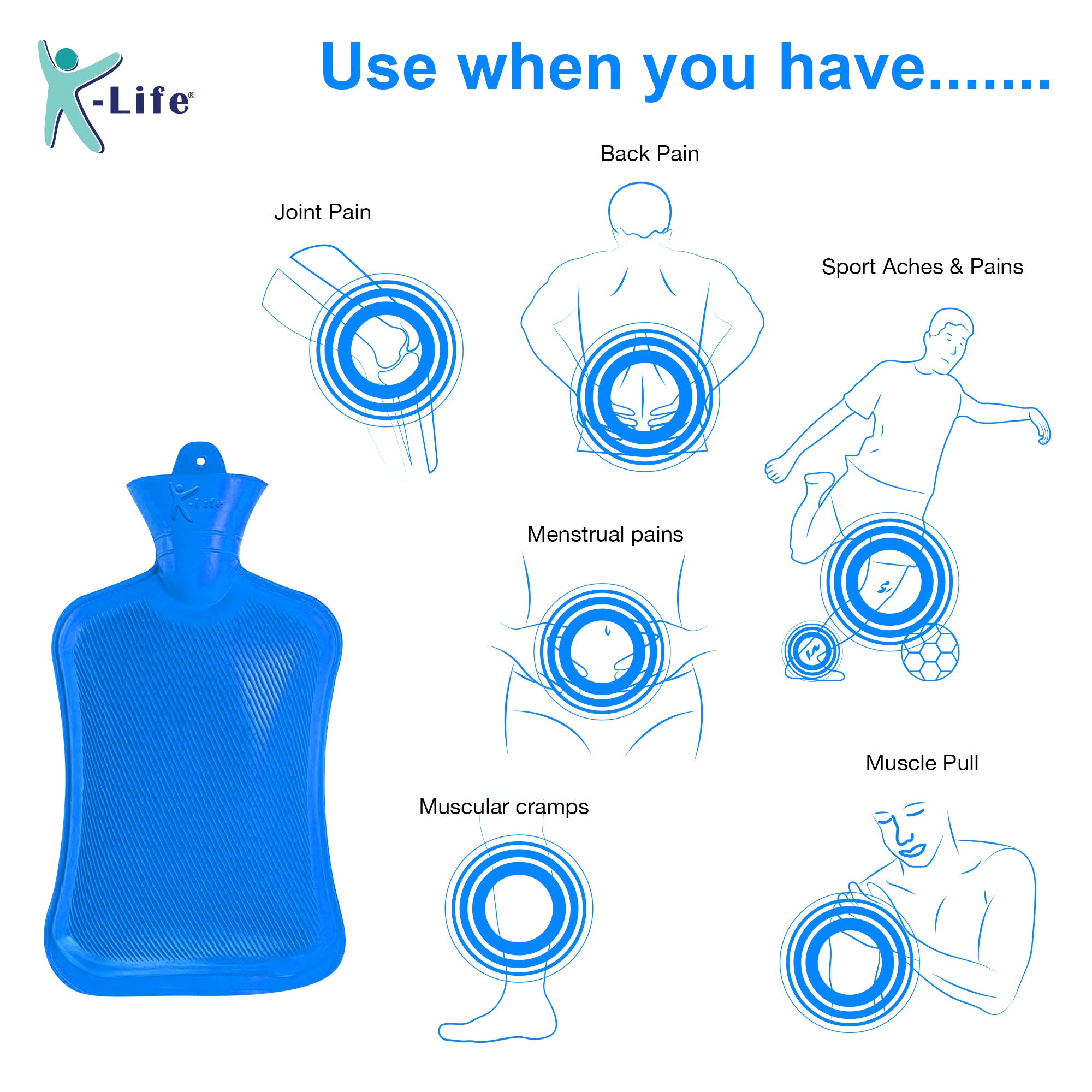 K-life Thick Rubber Non-electrical Hot Water Bag (Blue)
All products delivered within 4-6 days.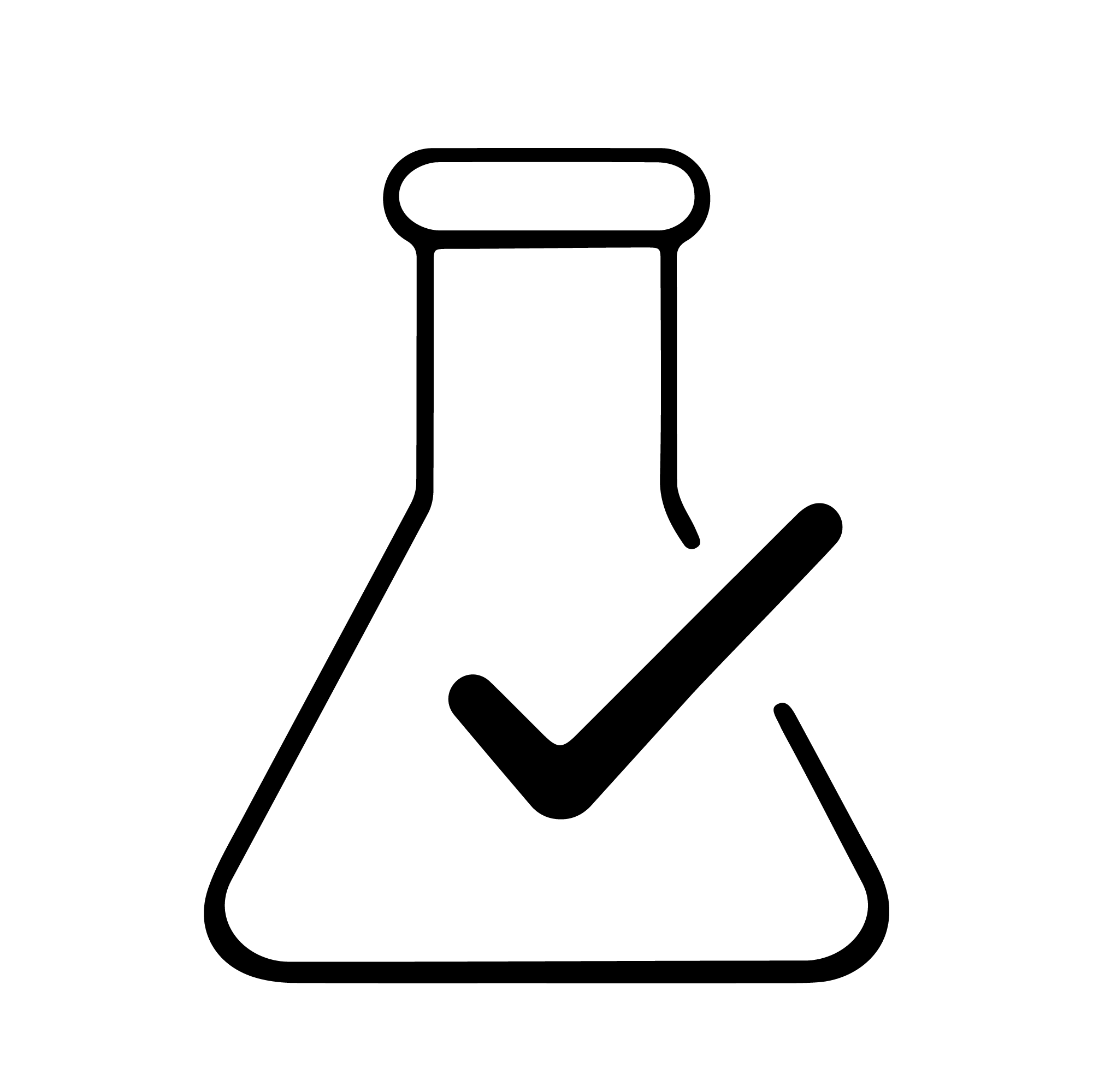 Lab Tested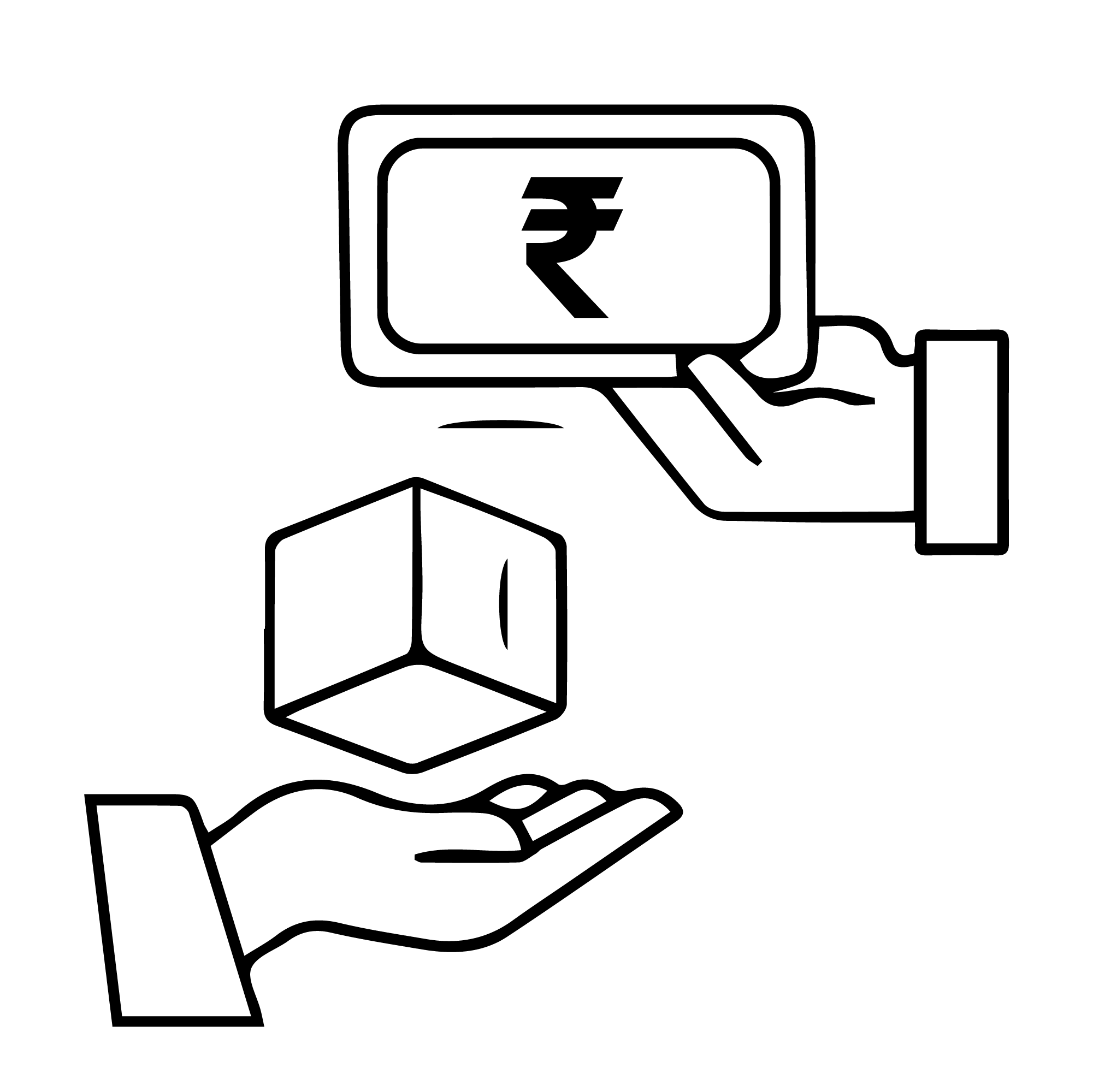 Cash on Delivery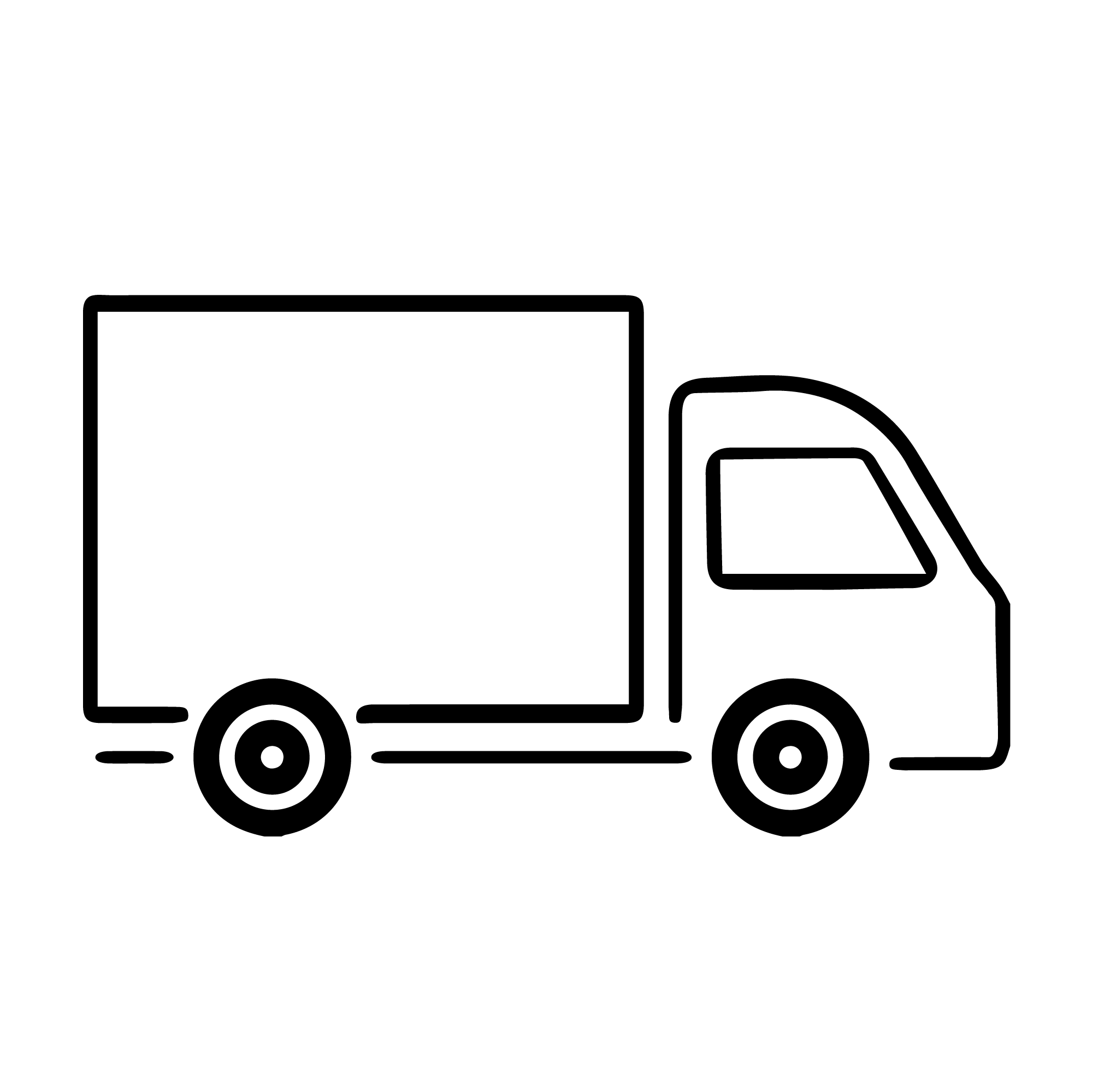 Free Shipping
The Hot water bag from K-life is a 100% leakage-proof bag that can be used to relieve various types of muscular and joint pains. This hot water bag is made up of Natural rubber which can hold water as hot as 100 Degrees Celsius for up to as long as 30 minutes.This comforting non-electric device is a perfect go-to when you are in uneasy situations such as menstrual cramps, stiff muscles or back aches. The hot water bottle from K-life comes with a warranty of 12 months.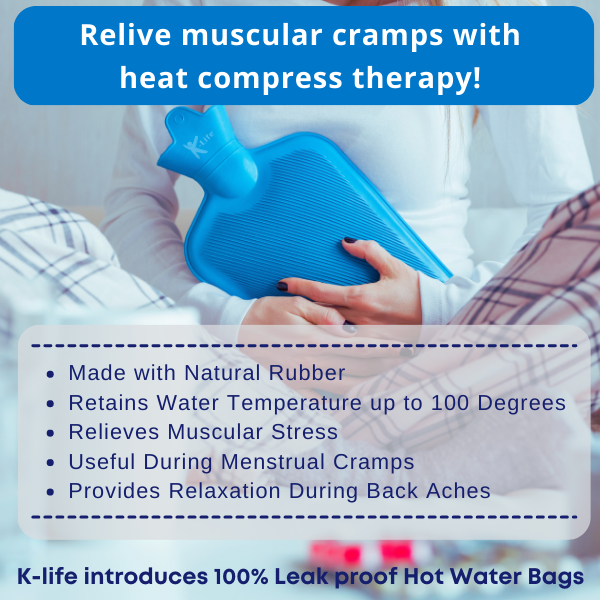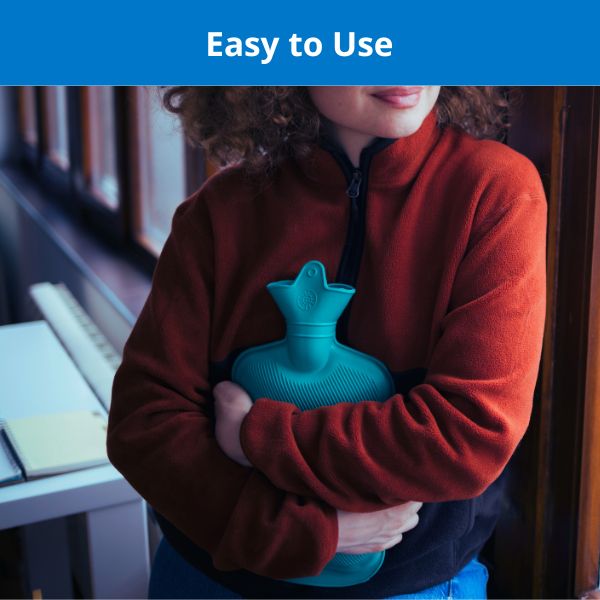 Easy to Use
The K-life hot water bag is made up of flexible rubber that makes it easy to use in different parts of the body.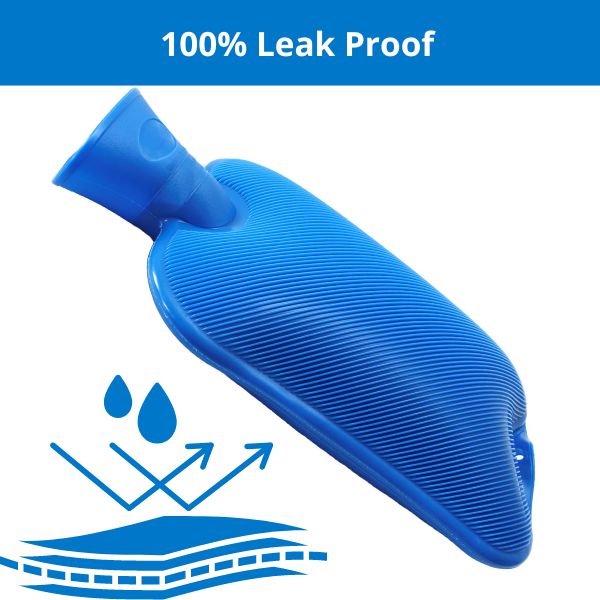 100% Leak Proof
The K-life Hot Water Bag comes with a rubber stopper that makes it 100% Leak proof.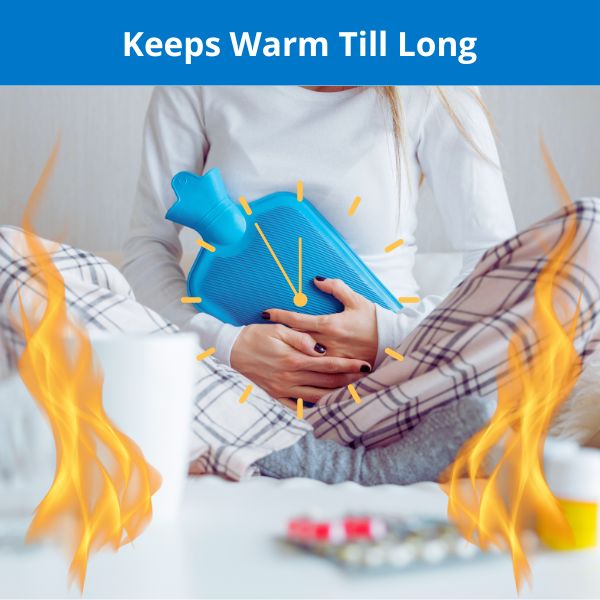 Keeps Warm Till Long
The air-tight stopper in the hot water bag ensures that the water in the container remains hot for long hours.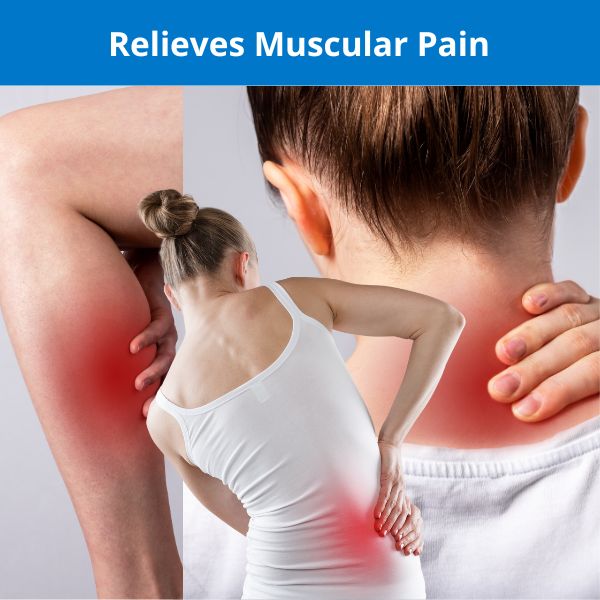 Relieves Muscular Pain
Whether it is due to physical activity or weather changes, the hot water bag is a solution for all types of muscular pains.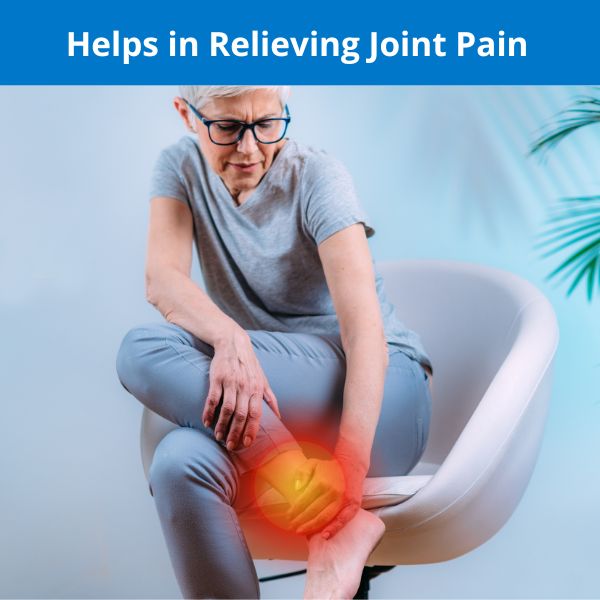 Helps in Reliving Joint Pain
If the doctor prescribes a hot compress for your joint problems, a hot water bag can be a fail-proof solution.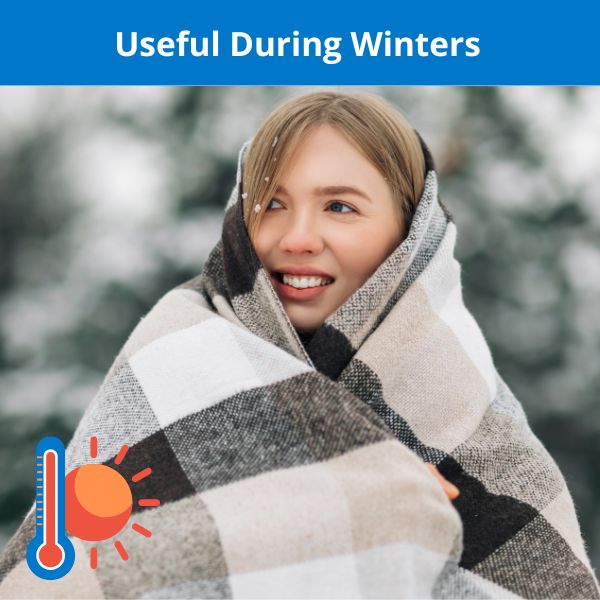 Useful During Winters
During the cold months of the year, the 100% leakproof hot water bag can be a companion that gives warmth!
How to use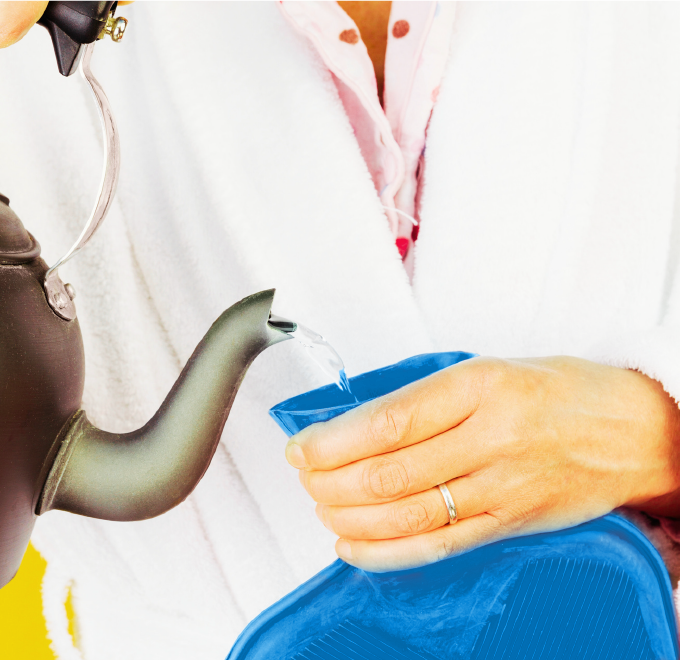 Fill the K-life hot water bag with water, which should not exceed ⅔ of the maximum volume.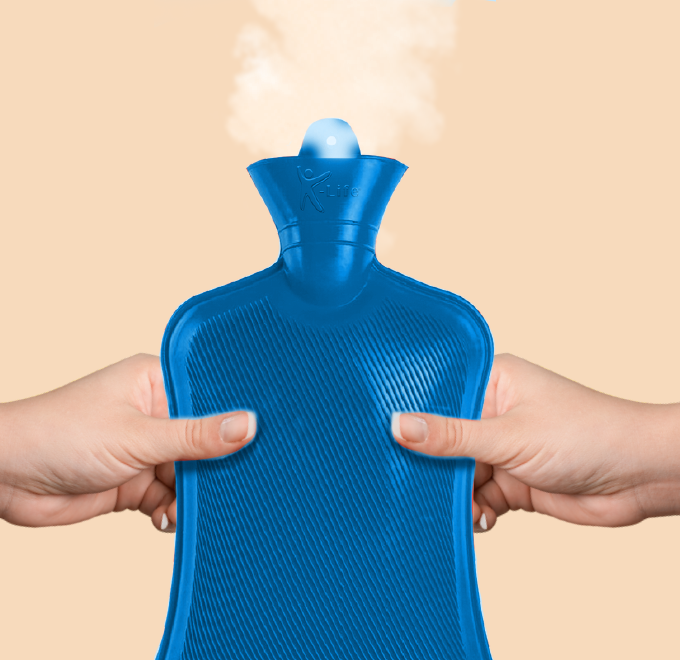 Let the hot water sit in the bottle, and wait for excessive steam to pass.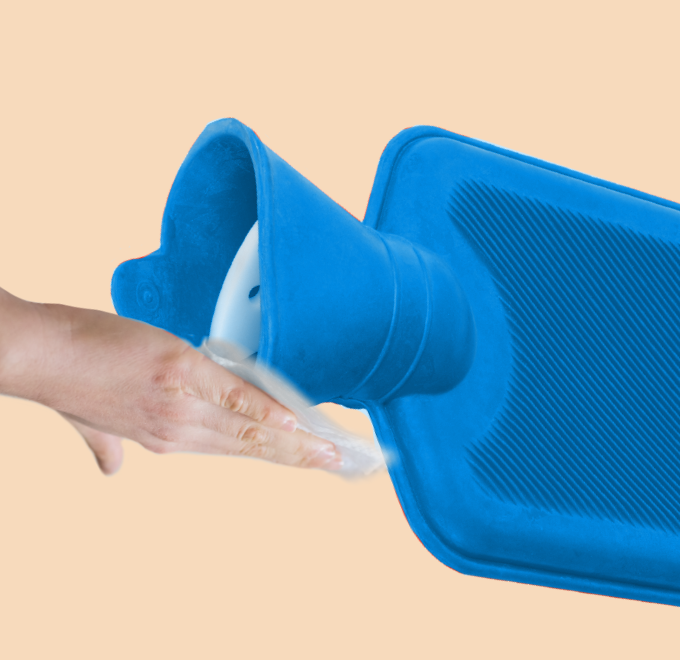 Once the steam passes, tightly seal the bottle with the stopper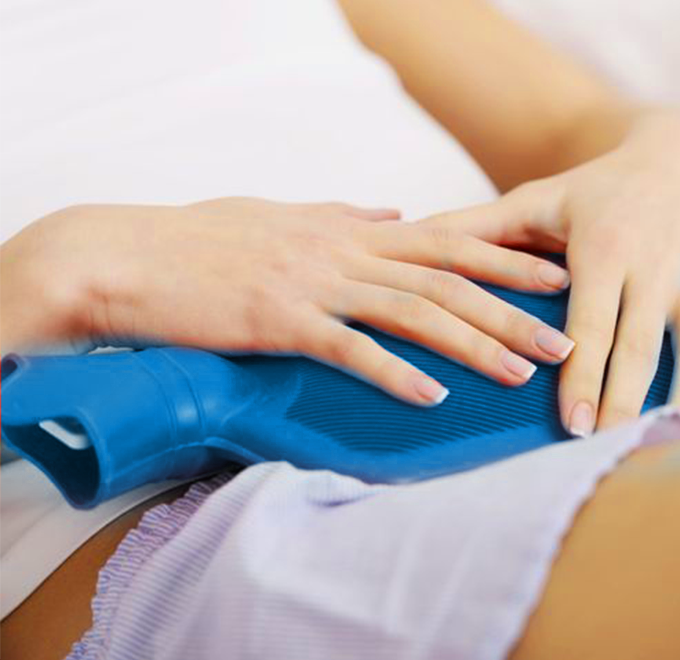 Wipe away excess water and tilt the bottle to check the leakage. The Hot Water Bottle is now ready to use on painful areas of the body.
Select from a wide range of products
With our wide range of healthcare devices, choose the best options to track and improve your health.
Shop by Health Needs
From blood glucose levels to blood pressure, we have a monitor for all your health monitoring needs!